Daniel Banyai decides to demolish his private shooting range in Pawlet, Vermont, to AVOID AN INDEFINITE PRISON SENTENCE.
Banyai had been held in contempt of court for ignoring a court order to remove unpermitted structures and earthen berms from the range, ACCUMULATING CIVIL FINES OF $200 PER DAY.
Banyai FILES A FEDERAL CIVIL RIGHTS LAWSUIT against the Town of Pawlet, the judge, and other defendants, alleging violations of his Second and Fourteenth Amendment rights.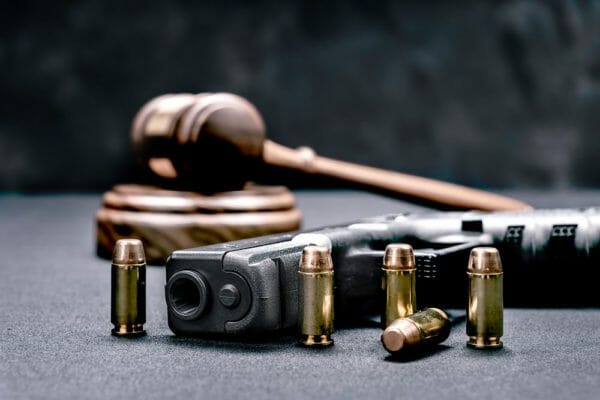 U.S.A. — Daniel Banyai, who has been feuding with the town of Pawlet, Vermont over his 30-acre shooting range since 2013, has decided to demolish his private "Slate Ridge" range, rather than face an indefinite prison sentence.
Banyai, who also operates an organic farm at the same location, made the decision for the welfare of his animals, according to a statement from his lawyer, Robert K. Kaplan.
"Daniel Banyai has made the difficult decision to comply with the Environmental Court's contempt order out of necessity because he has livestock on his organic farm that must be tended to. Daniel could not make suitable arrangements for these animals to be cared for while he sits in jail for an indeterminate period," Kaplan said. "Ultimately, Daniel was forced to put his responsibility to the animals ahead of the principles he has fought so hard for despite his willingness to lose his liberty in service to his cause. At the end of the day, Daniel was unwilling to allow innocent animals to become casualties of his conflict with the Town of Pawlet."
In a story published last week, Kaplan explained that after their initial zoning efforts failed, Pawlet town officials sued Banyai in Vermont's environmental court, which ordered Banyai to remove the unpermitted structures and earthen berms within 135 days. Banyai ignored the ruling, and in February the environmental court held Banyai in contempt of court. He has been racking up civil fines at the rate of $200 per day ever since.
"Respondent has demonstrated a willfulness, perhaps even an enthusiasm, for disregarding the Town's Bylaws, this Court's Orders, and the authority of the Judiciary," Vermont Environmental Court Judge Thomas Durkin wrote in his February contempt-of-court order.
In his writ of mittimus – a type of arrest warrant – issued Thursday, Judge Durkin explained that he offered Banyai a "compliance schedule to give Respondent final opportunity to bring his property into compliance."
"Respondent has failed to do so. As such, imprisonment is an appropriate coercive remedy in these circumstances," Durkin wrote last week.
He ordered Banyai to be arrested and held in prison for an undetermined amount of time, until the range was razed.
"BY THE AUTHORITY 0F THE STATE OF VERMONT, any sheriff or constable in this state is directed to arrest Daniel Banyai, and remit him to the custody of the Commissioner of Corrections, to be thereafter confined until he or the Town causes the subject property to be brought into compliance with the March 5, 2021, Order, as described in the February 8, 2023 Contempt Order, to the court's satisfaction," Judge Durkin wrote.
For Banyai, this was the biggest threat. According to the court order, he could have been held behind bars for months, if not years.
Federal lawsuit
Banyai has filed a federal civil rights lawsuit against the Town of Pawlet, Judge Durkin and 20 additional defendants. The lawsuit remains unaffected by his decision to demolish his range, his attorney confirmed.
The federal lawsuit alleges violations of his Second Amendment and Fourteenth Amendment rights.
Banyai is seeking injunctive relief in addition to "actual, nominal, punitive, compensatory, and consequential damages in an amount to be determined at trial."
Last week, Pawlet Town Attorney Merrill Bent said in an email: "I do not have any comment on this zoning matter at this time."
This story is presented by the Second Amendment Foundation's Investigative Journalism Project and wouldn't be possible without you. Please click here to make a tax-deductible donation to support more pro-gun stories like this.
---
About Lee Williams
Lee Williams, who is also known as "The Gun Writer," is the chief editor of the Second Amendment Foundation's Investigative Journalism Project. Until recently, he was also an editor for a daily newspaper in Florida. Before becoming an editor, Lee was an investigative reporter at newspapers in three states and a U.S. Territory. Before becoming a journalist, he worked as a police officer. Before becoming a cop, Lee served in the Army. He's earned more than a dozen national journalism awards as a reporter, and three medals of valor as a cop. Lee is an avid tactical shooter.