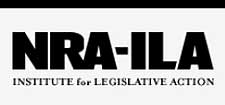 Washington, DC – -(Ammoland.com)- The Bureau of Land Management (BLM) has released a draft plan to manage target shooting on the east side of Utah County's Lake Mountains.
BLM's proposal will amend the Pony Express Resource Management Plan to address the long term management of target shooting within the planning area.
Three management alternatives are presented.  Alternative A would allow the current 893-acre temporary closure to lapse and implement no further closures or restrictions.  Alternative B would make the temporary closure long term.  Alternative C would expand the closure to other adjacent lands for a total of 3,450 acres closed to target shooting.
Recently the BLM announced the transfer of 150 acres of BLM lands to Utah County for the development of a shooting range at the southern end of the planning area on Soldier Pass Road.
The draft plan can be read online at: https://eplanning.blm.gov/epl-front-office/eplanning/nepa/nepa_register.do or at the following website:   https.//www.blm.gov/ut/enbb/index.php(Navigate both sites via Utah>Salt Lake Field Office>EA>2015.Eastern Lake Mountains target Shooting Plan Amendment).
The public can submit comments on the draft plan through May 16th 2016  by email at blm_ut_sl_comments@blm.gov.  Comments can also be faxed to 801-977-4397 or sent by mail to Salt Lake Field Office, Eastern Lake Mountains Target Shooting Plan Amendment, 2370 South Decker Lake Boulevard, West Valley City, Utah 84119.
The BLM will be hosting a public meeting on May 11th 2016 at the Talons Cover Gold Club, Saratoga Springs, from 6:00 to 8:00 pm.
Keeping public lands open for hunting and target shooting is a priority of the NRA's.
We are asking those of you who depend on federal and state public lands for hunting and shooting to take the time to review this draft plan and submit your comments to the BLM.  There is a lot of public land at stake that could be closed to target shooting.  We also request that target shooters take the time to attend the May 11th public meeting that BLM is hosting.
The ability to target shoot on public lands in an informal setting is being threatened by conflicts with other recreationists, increased public use of these lands, as well as the illegal and poor behaviors of a minority.  Don't let those be the reasons for closing public lands for your enjoyment.
About:
Established in 1975, the Institute for Legislative Action (ILA) is the "lobbying" arm of the National Rifle Association of America. ILA is responsible for preserving the right of all law-abiding individuals in the legislative, political, and legal arenas, to purchase, possess and use firearms for legitimate purposes as guaranteed by the Second Amendment to the U.S. Constitution. Visit: www.nra.org
The post Utah: BLM Proposes to Close Thousands of Acres in Utah County to Target Shooting appeared first on AmmoLand.com.