U.S.A. –-(Ammoland.com)- For the fifth year in a row, Donald Trump will be appearing at the National Rifle Association's Leadership Forum during the organization's 148th annual meetings and exhibits at the Indiana Convention Center – Lucas Oil Stadium, in Indianapolis on April 26, NRA has announced.
NRA made the announcement Friday. The Leadership Forum is a Friday highlight of the three-day convention. The program runs from 11 a.m. to 4 p.m. and always features a big lineup. Last year, both President Trump and Vice President Mike Pence appeared. The president has been the keynoter for the past three years, and he is invariably the biggest draw on the program.
"Donald Trump is the most enthusiastic supporter of the Second Amendment to occupy the Oval Office in our lifetimes. It is truly an honor to have President Trump address NRA members for the fifth consecutive year," said Chris Cox, NRA-ILA Executive Director in a news release. "President Trump's Supreme Court appointments ensure that the Second Amendment will be respected for generations to come. Our members are excited to hear him speak and thank him for his support for our Right to Keep and Bear Arms."
Trump has also been quietly filling lower federal court vacancies with more conservative and Second Amendment-friendly judges. As noted by USA Today, re-shaping the courts may be seen as one of the president's "biggest achievements since entering the White House." He has turned the Third Circuit Court more conservative with a majority of Republican nominees, and he has even appointed more conservatives to the traditionally left-leaning, activist Ninth Circuit Court of Appeals in San Francisco.
According to Fox News, "For the first time in more than three decades, Republican-appointed judges will soon occupy nearly half the seats on the left-leaning 9th Circuit Court of Appeals — dealing a setback to progressive legal advocates who have long seen the court as a safe bet for favorable rulings."
Since Trump pulled a surprise victory against Hillary Rodham Clinton in 2016, it is widely believed that NRA members and gun owners in general contributed to the win, just to keep her out of the White House. With nearly 20 Democrats already announced to challenge him in 2020—and all of them having anti-gun backgrounds—the president is making certain to court gun owners again heading into the campaign, which is essentially already underway.
With one new Second Amendment case from New York City already accepted for review by the high court, there are hopes among gun rights activists that the court will accept more challenges to onerous gun control laws. The court's new conservative majority, with Trump appointees Neil Gorsuch and Brett Kavanaugh on board, is giving beleaguered gun owners hope that some of the laws now being challenged by NRA and/or Second Amendment Foundation legal actions could make it to the Supreme Court for consideration.
This year's NRA gathering comes on the heels of a significant federal court ruling in California that declared the state's ban on large capacity magazines is unconstitutional. While a stay on enforcement of that ruling was granted by U.S. District Judge Roger Benitez one week after he issued his 86-page smack down of Proposition 63's magazine ban in 2016, it left intact the injunction preventing enforcement of California Penal Code § 32310 (a) and (b) "for those persons and business entities who have manufactured, imported, sold, or bought magazines able to hold more than 10 rounds between the entry of this Court's injunction on March 29, 2019 and 5:00 p.m., Friday, April 5, 2019."
Chuck Michel, the attorney representing the plaintiffs in that case, known as Duncan v. Becerra, said in a telephone conversation that even with the stay, there is no mistaking that Judge Benitez handed California gun owners a win. His ruling is being seen by many as a detailed demolition of the state's gun controls, with the summation that the laws haven't worked.
The Benitez ruling is already being appealed to the Ninth Circuit, which has jurisdiction over the western states from Arizona to Alaska and Hawaii. It is the largest federal court circuit in the country. That being the case, the importance of Trump's nominations could soon be realized.
---
About Dave Workman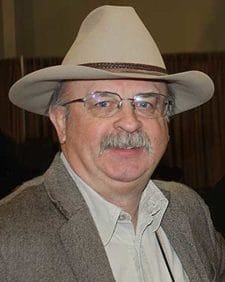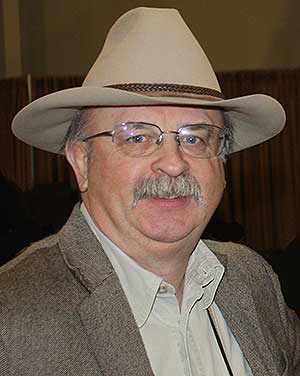 Dave Workman is a senior editor at TheGunMag.com and Liberty Park Press, author of multiple books on the Right to Keep & Bear Arms and formerly an NRA-certified firearms instructor.