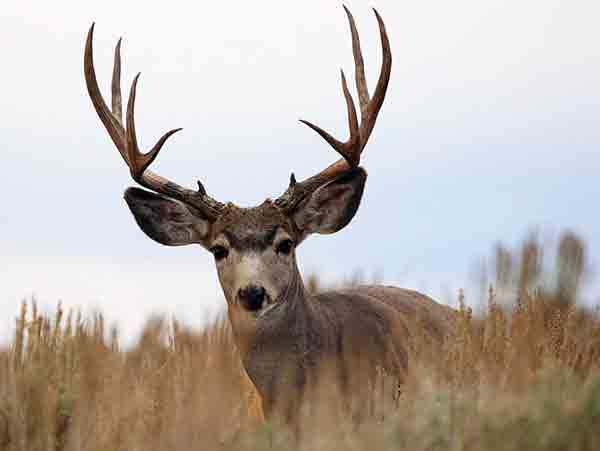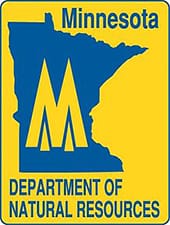 USA -(Ammoland.com)- Test results show two deer harvested by hunters in southeastern Minnesota were infected with Chronic Wasting Disease, according to the Department of Natural Resources.
One deer has been confirmed as CWD-positive. Confirmation of the second is expected later this week.
The deer, both male, were killed near Lanesboro in Fillmore County during the first firearms deer season.
The two deer were harvested approximately 1 mile apart. These are the only deer to test positive from 2,493 samples collected Nov. 5-13.
Results are still pending from 373 additional test samples collected during the opening three days of the second firearms season, Nov. 19-21.
CWD is a fatal brain disease to deer, elk and moose but is not known to affect human health.
While it is found in deer in states bordering southeastern Minnesota, it was only found in a single other wild deer in Minnesota in 2010.
The DNR discovered the disease when sampling hunter-killed deer this fall in southeastern Minnesota as part of its CWD surveillance program.
Dr. Lou Cornicelli, DNR wildlife research manager, said hunter and landowner cooperation on disease surveillance is the key to keeping the state's deer herd healthy.
"We were proactively looking for the disease, a proven strategy that allows us to manage CWD by finding it early, reacting quickly and aggressively to control it and hopefully eliminating its spread," he said.
It is unknown how the two CWD-positive deer, which were harvested 4 miles west of Lanesboro in deer permit area 348, contracted the disease, Cornicelli said.
"We want to thank hunters who have brought their deer to our check stations for sampling," he said. "While finding CWD-positive deer is disappointing, we plan to work with hunters, landowners and other organizations to protect the state's deer herd and provide hunters the opportunity to pass on their deer hunting traditions."
These are the first wild deer found to have CWD since a deer harvested in fall 2010 near Pine Island tested positive. It was found during a successful disease control effort prompted by the detection in 2009 of CWD on a domestic elk farm.
The DNR, landowners and hunters worked together to sample more than 4,000 deer in the Pine Island area from 2011 to 2013, and no additional infected deer were found.
The National Centers for Disease Control and Prevention as well as the World Health Organization have found no scientific evidence that the disease presents a health risk to humans who come in contact with infected animals or eat infected meat.
Still, the CDC advises against eating meat from animals known to have CWD.
With the muzzleloader deer season stretching into mid-December and archery season open through Saturday, Dec. 31, hunters should take these recommended precautions when harvesting deer:
Do not shoot, handle or consume any animal that is acting abnormally or appears to be sick.
Wear latex or rubber gloves when field dressing your deer.
Bone out the meat from your animal. Don't saw through bone, and avoid cutting through the brain or spinal cord (backbone).
Minimize the handling of brain and spinal tissues.
Wash hands and instruments thoroughly after field dressing is completed.
Avoid consuming brain, spinal cord, eyes, spleen, tonsils and lymph nodes of harvested animals. Normal field dressing coupled with boning out a carcass will remove most, if not all, of these body parts. Cutting away all fatty tissue will remove remaining lymph nodes.
If you have your deer or elk commercially processed, request that your animal is processed individually, without meat from other animals being added to meat from your animal.
The DNR already has begun implementing the state's CWD response plan. Three additional CWD testing stations were opened in Fillmore County last weekend and electronic registration was turned off in two additional deer permit areas.
"We'll wait until the late 3B firearms season concludes this weekend and analyze test results from all the samples we collect from hunters," Cornicelli said. "That will provide a better indication of the potential prevalence and distribution of CWD so we can determine boundaries for a disease management zone and the actions we'll take to manage the disease and limit its spread."
The DNR began CWD testing in southeastern Minnesota again this fall in response to expanded CWD infections in Wisconsin, Illinois, and northeast Iowa, as well as new and growing infections in Arkansas and Missouri.
The increasing prevalence and geographic spread of the disease also prompted an expanded carcass import restriction that does not allow whole carcasses of deer, elk, moose and caribou to be brought into Minnesota.
The discovery of CWD in wild deer reinforces the need for the vigilance that disease surveillance and carcass import restrictions provide.
Although inconvenient, hunter cooperation with these measures help protect Minnesota's deer herd.
"Working with landowners and hunters to better protect deer from disease is vital to Minnesota's hunting tradition and economy and most important, the deer population in general," Cornicelli said. "In states where CWD has become well-established in wild deer, efforts at elimination have been unsuccessful. Research has shown that if established, the disease will reduce deer populations in the long term. Nobody wants this to happen in Minnesota."
Because much of southeastern Minnesota's land is privately owned, the DNR will work with landowners when collecting additional samples to assess disease distribution and reduce the potential for CWD to spread.
Sample collection could take the form of a late winter deer hunt, landowner shooting permits and sharpshooting in conjunction with cooperating landowners who provide permission.
"Those decisions will be made after surveillance is done this hunting season," Cornicelli said.
The DNR has been on the lookout for CWD since 2002, when the disease first was detected at a domestic elk farm in central Minnesota.
In recent years it has put additional focus on southeastern Minnesota; the region abuts Wisconsin and northeastern Iowa.
Wisconsin has 43 counties affected by CWD and the disease has been detected in northeastern Iowa's Allamakee County.
Since 2002, the DNR has tested approximately 50,000 deer, elk, and moose for CWD.
CWD is transmitted primarily from animal-to-animal by infectious agents in feces, urine or saliva. The disease also can persist for a long time in the environment and may be contracted from contaminated soil.
The movement of live animals is one of the greatest risk factors in spreading the disease to new areas.
For more information, including maps of CWD surveillance areas, frequently asked questions, hunter information and venison processing, visit the DNR's CWD homepage.
Landowners, hunters and citizens can stay engaged and informed by visiting the CWD page and signing up to receive an email automatically when new information on CWD management becomes available.