By Mike Searson

Writer Mike Searson tests & reviews the Sphinx SDP Subcompact Pistol.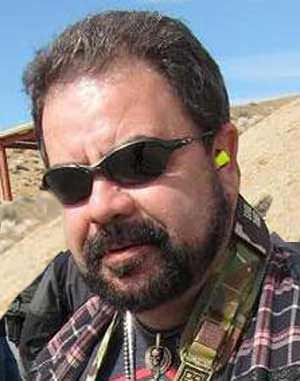 USA -(Ammoland.com)- One of the finest made pistols that a shooter can lay his hands on is a Sphinx Arms pistol.
These Swiss made handguns have raised the bar on manufacturing and the build quality is nothing short of superb.
Many moons ago we reviewed the Compact version for RECOIL Magazine ( http://tiny.cc/vxomdy ) and when test time was over we regretted not buying the sample we received. However, the author made a vow to grab the next one that came down the pike.
As fate would have it we obtained a sample of an even smaller version called the Sphinx SDP Subcompact Pistol and while bigger and heavier than what we consider a subcompact pistol we decided to give it a test drive.
For those unfamiliar with the design, they appear to be CZ-75 clones, but incorporate a decocking system closer to Sig's than CZ's. The slide runs inside the frame and this takes getting used to if you are not familiar with the operation.
The frame is a two piece construction: an aluminum chassis bonded to a thermo plastic grip. You can't tell where one ends and the other begins.
Having an excess amount of 9mm 147 grain ammunition on hand from running silencers on most of our nines, we took to the range, expecting a repeat performance of the pistol we tried a few years back.
Those dreams were shattered as our groups were about 3″ at 50 feet.
Switching over to 115 grain ammunition we improved our grouping getting a few rounds touching at the same distance, but overall at about 2″ on average. This improved further as we rang out the last of a box of 124 grain Samson ammo made in Israel.
Sphinx SDP Subcompact Pistol Specs:
TECHNICAL SPECIFICATION
SDP SUBCOMPACT
Caliber
9×19 mm
Overall Length
6.55 in / 168 mm
Overall Height
4.97 in / 126 mm
Overall Width
1.22 in / 31 mm
Weight
24.90 oz / 709 g
Barrel Length
3.13 in / 79.5 mm
Sight Radius
5.08 / 129 mm
Sights
Front
Iron blade with white dot
Rear
Serrated U shape sight
Action
DA/SA with ambidextrous decocking lever
Trigger Pull Weight
SA: 4.0+ lb / 1.8+ kg
DA: 10.0+ lb / 4.5+ kg
Slide material
Steel
Slide finish
Black with TIAIN coating
Frame material
Upper
Hard anodized aluminum
Lower
Polymer
Grip
Polymer incl. finger molds
Magazine capacity
13+1
*All Technical specifications are subject to change upon final release.
Sphinx SDP Subcompact Pistol – The Good
Handling a Sphinx pistol reveals that there is a level of manufacturing that eludes many companies. Inside and out, there is not a single machining or tool mark, burr, rough edge or sharp corner. The build is completely flawless and this is a testament to the craftsmanship of Sphinx's gunsmiths.
We have said it before and will say it again; these pistols look as if they have been created out of thin air as opposed to milling, forging, etc.
Sphinx SDP Subcompact Pistol – The Bad
For the price point, we have shot more accurate pistols. The performance with 147 grain ammunition was downright disappointing, our $299 Tanfoglio 9mm is a tack driver compared to the Sphinx SDP Subcompact. With 115 grain ammunition it was acceptable and the hotter Samson load seemed to work best.
Getting a good grip on the slide to rack it presents challenges to strangers of CZ's mode of operation.
Accessories are hit and miss for the SDP subcompact. Night sights have been made, but are awaiting DOE approval for importation. Holsters can be hard to find on the rack, but numerous companies are making them including Safariland. There is no factory option for a threaded barrel at this time, either.
Size wise, this is closer to a third generation S&W 6906 and the profile is nearly identical. In a world of polymer framed pistols for CCW, this one runs on the larger and heavier size.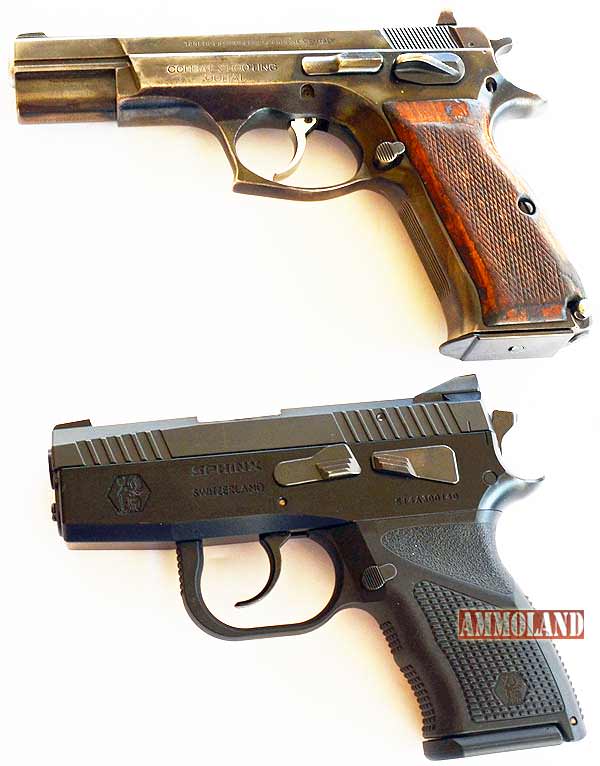 Sphinx SDP Subcompact Pistol – The Reality
We could find nothing wrong with our test pistol but will try a few upgrades in the near future to get more accuracy out of it. If this were truly a pocket sized pistol we would expect that kind of performance, but it is sizeable enough that it should be more accurate with common off the shelf loads.
The Sphinx SDP Subcompact is an extremely well-made and reliable pistol, but we found the accuracy to be mediocre at best with inexpensive ammunition. Maybe this is the same performance you get when running "Regular" gasoline in your Ferrari or Lamborghini!
Just like a Rolex watch may not keep the best time, the Sphinx SDP Subcompact Pistol has other qualities that make it desirable.
---
Want another opinion on the Sphinx SDP Subcompact Pistol? Check out Hickok45's video review next.
---
About Mike Searson
Mike Searson's career as a shooter began as a Marine Rifleman at age 17. He has worked in the firearms industry his entire adult life as a Gunsmith, Ballistician, Consultant, Salesman, Author and was first certified to teach firearms safety in 1989.
Mike has written over 2000 articles for a number of magazines, websites and newsletters including Blade, RECOIL, OFF-GRID, Tactical Officer, SWAT, Tactical World, Gun Digest, Examiner.com and the US Concealed Carry Association as well as AmmoLand Shooting Sports News.
The post Sphinx SDP Subcompact Pistol: Swiss Perfection In A Downsized Handgun appeared first on AmmoLand.com.