Opinion: Tom reviews the Sig Sauer M17 CO2 Air Pistol.
Idaho –  -(AmmoLand.com)- I do a lot with airguns but own mostly PCP's, Break actions and a couple of pumps but I have been able to test most of the Sig Sauer CO2 airguns. With the reputation that Sig Sauer has, I guess that it should come as no surprise that they have all been extremely pleasurable to shoot and are nice airguns. After all, they're a Sig! But the Sig Sauer M17 is really sweet.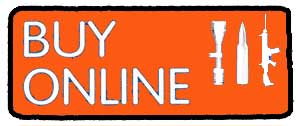 But there is something that makes them even more unique. Every one of their CO2 airguns mimic one of their real firearms. They have the same features and are of the exact same weight as their real counterpart, which makes them a great training tool. You can train with the CO2 at a fraction of the ammo cost plus, if you make a mistake it won't have the same deadly consequences. I think this was ingenious on the part of Sig Sauer.
I literally just finished shooting and testing the M17 so let's get started. It comes in a nice package. You don't have to destroy the package to open it so I think I'll keep my M17 stored in the package when not in use.
The M17 is super easy to operate. To load, just hit the clip release (the release is situated just like the real McCoy) and you'll activate it with your right thumb. To load the pellets, press them in one at a time. Make sure that they are facing the right way. The clip is marked to aid in properly loading it.
For this Product Review I used Sig Sauer MATCH BALLISTIC ALLOY pellets and Sig Sauer 12-gram CO2 cylinders. It might come as a surprise but Sig Sauer makes some accurate pellets. They're not just a cheaply made pellet to pick up another buck. In fact, in past test that I have done, they have ended up in the top three pellets that I tested. (Check out this article on pellets https://www.gunpowdermagazine.com/advice-for-choosing-the-proper-pellets-for-an-accurate-air-rifle/).
After you have loaded the clip insert it back into the housing that holds the magazine. Next, pull the lever down on the back of the housing and insert the CO2 cylinder bottom end first. Then push in the top and raise the lever. Insert the housing back into the butt of the pistol.
The M17 has an ambidextrous safety. The up position is Safe and the down position is Fire. Mine is a little tight to click up into the Safe position but may loosen up with use.
I like the sights. They are a 3-dot system. By that I mean that there are two white dots on the back sight and one white dot on the front sight. Line them up and fire. I was blown away by how accurate the M17 is. I am by no means a good shot with a pistol and yet at 15 feet I got a ¾-inch, 5-shot group.
Another cool feature is the blow back slide. That hit me as cool how it blows back just like a real semi auto.
So why would you want to buy a CO2 airgun pistol? I can think of six reasons right fast:
They're a blast to shoot.
They're cheap to shoot.
It is a great way to improve your pistol shooting skills.
If you own the comparable "real" Sig, they are a great training tool.
Or if you're like my vegetarian daughter that grows her own garden (I might add big garden) then you might discover that you're not quite the animal lover that you thought that you were when the deer start their nightly raids. She suddenly reverted and wanted to borrow an airgun to run off the deer. This is a great airgun to run off varmints if you don't want to kill them and it is a semi-auto so you can ding numerous animals fast and it only spits out pellets at 430 fps so it's not going to permanently hurt an animal.
They are also great for shooting varmints in a Plant environment. For instance, if you work in a food plant. Periodically birds (invasive sparrows) will get into the Plant. Usually you can work in close to them and eliminate them. With a low-key CO2 airgun, you can shoot in a Plant setting without fear of the pellet bouncing around as bad as it would with some of the higher velocity airguns.
So in a nutshell, I fell in love with the M17 as soon as I handled it but I did have one concern, how would I carry it around safely while hunting. Or what if you were going to use it in some of the above scenarios such as in a Plant to eliminate pests? How would you carry it around?
I called Shannon Jackson, that is a marketing whiz and is the Marketing Rep for Sig Sauer. She told me that holsters that fit the real M17 pistol will also fit the CO2 M17. How cool is that? This is a big deal because otherwise how would you safely and handedly carry your M17 airgun pistol?
As we close, let's finish up with the specs:
Sig Sauer M17 CO2 Air Pistol SPECS
20rd RPM Magazine
Full blowback metal slide
Semi Auto
Replica of the US Army's M17 pistol
.177 cal. pellet gun (I am told that it will also shoot BB's).
Reaches speeds of up to 430 fps
---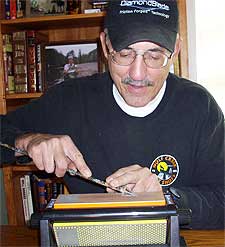 About Tom Claycomb
Tom Claycomb has been an avid hunter/fisherman throughout his life as well as an outdoors writer with outdoor columns in the magazine Hunt Alaska, Bass Pro Shops, Bowhunter.net and freelances for numerous magazines and newspapers. "To properly skin your animal you will need a sharp knife. I have an e-article on Amazon Kindle titled Knife Sharpening for $.99 if you're having trouble."