NEWINGTON, N.H. –-(Ammoland.com)- SIG SAUER, Inc. is pleased to announce its new partnership with A Girl & A Gun Women's Shooting League (AG & AG) as the league's Title Sponsor for the 2019 competitive shooting season.
"We are very excited to support the A Girl & A Gun organization and to support their mission of empowering women through the shooting sports," began Tom Taylor, Chief Marketing Officer and Executive Vice President, Commercial Sales, SIG SAUER, Inc. "The organization also provides invaluable education and training for women on home defense, concealed carry, and safe firearms handling through their local and national events that we here at SIG feel are important to support. We are looking forward to being a very active sponsor with the A Girl & A Gun organization, and encouraging women to become involved in shooting sports."
A Girl & A Gun Women's Shooting League is a competitive shooting league established by women, for women. The league welcomes women pistol, rifle, and shotgun shooters from beginner to expert and provides opportunities to improve their skill levels for self-defense and competitive shooting through recreation, education, competition, and community.
"We are delighted to welcome SIG SAUER as the Title Sponsor of our two biggest events, and to bring their industry-leading quality and innovation to our league," said Julianna Crowder, Founder of AG & AG. "SIG's commitment to AG & AG demonstrated its belief in the direction of our organization and further corroborates our long-term goals."
To learn more about A Girl & A Gun Women's Shooting League, upcoming events, and local chapters, visit agirlandagun.com.
---
About SIG SAUER, Inc.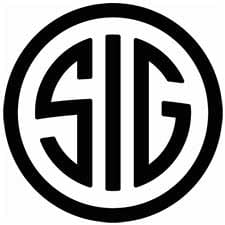 SIG SAUER, Inc. is a leading provider and manufacturer of firearms, electro-optics, ammunition, airguns, suppressors, and training. For over 100 years SIG SAUER, Inc. has evolved, and thrived, by blending American ingenuity, German engineering, and Swiss precision. Today, SIG SAUER is synonymous with industry-leading quality and innovation which has made it the brand of choice amongst the U.S. Military, the global defense community, law enforcement, competitive shooters, hunters, and responsible citizens. Additionally, SIG SAUER is the premier provider of elite firearms instruction and tactical training at the SIG SAUER Academy – a world class, state-of-the-art, 140-acre training facility. SIG SAUER is headquartered in Newington, New Hampshire, and has more than 1,700 employees across eight locations, and is the largest member of a worldwide business group that includes SIG SAUER GmbH & Co. KG in Germany. For more information about the company and product line visit: sigsauer.com.