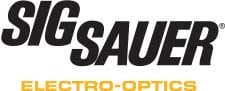 NEWINGTON, N.H. -(Ammoland.com)- SIG SAUER, Inc. announces the launch of its new world-class website.
Though SIG's online presence is not new, this newest site was built from the ground up with a significantly improved user experience, expanded product information, and an exciting new look that reflects the company's identity as a complete systems provider.
The site has been reorganized in its design to provide easy navigation for all users, whether searching for detailed product information and specs or shopping for specific items.
To accommodate its diverse user base, an additional navigation tool is available which allows users to view products according to their intended 'Usage' categories; Sport Shooter, Personal Defense, or Armed Professional.
"This robust new website aligns our digital presence and ecommerce platform with the high quality of our products and our brand," said Tom Taylor, Chief Marketing Officer & Executive Vice President, Commercial Sales. "It provides all of our users a place to go to learn about our complete systems offerings and to shop for all of the products sold by SIG SAUER. The site will provide us with a dynamic foundation to continue to showcase our extensive product offerings and be a place where we can connect and interact with our consumers."
The new website is part of the continuing strategy to position SIG SAUER as a world-class brand.
The products, information, and content will continue to evolve as the company grows the product categories and the business as a whole, so that visitors of the site will continue to be engaged and have reasons to visit frequently.
About SIG SAUER, Inc.:
SIG SAUER, Inc. is The Complete Systems Provider, leading the industry in American innovation, ingenuity, and manufacturing. SIG SAUER brings a dedication to superior quality, ultimate reliability, and unmatched performance that has made it the brand of choice among responsible citizens, and many of the world's most elite military, government, and law enforcement units. SIG SAUER offers a full array of products to meet any mission parameter, from handguns and rifles to silencers, optics, ammunition, accessories, and ASP (Advanced Sport Pellet) airguns. The largest member of a worldwide business group of firearms manufacturers that includes SIG SAUER GmbH & Co. KG in Germany and Swiss Arms AG in Switzerland, SIG SAUER is an ISO 9001: 2008 certified company with more than 1,400 employees. For more information on SIG SAUER, any of its products, or the SIG SAUER AcademySM, log on to the website.