Shooting Ranges Under Attack in Sussex County Virgina
Your immediate action needed to defeat this proposal. Public Hearing and Vote Scheduled for March 17th.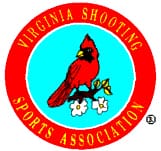 Virginia – -(Ammoland.com)- The Sussex County Planning Commission and the Sussex County Board of Supervisors (BOS) will hold a joint public hearing to consider passage of a new ordinance regulating gun ranges in Sussex County.
It should be noted that the planning commission is the originator of this proposal, not the BOS.
While couched in language to make it appear that the planning commission is only concerned with the safe operation of shooting ranges, the real intent becomes clear when you read the requirements to open a new range – that purpose is to make the task so onerous and expensive that no one would seek to open a range in Sussex County.
It would also make expansion of existing ranges all but impossible. Eventhough the proposal grandfather's existing ranges, any existing range seeking to expand would likely lose their grandfather status. They would then have to abide by the onerous and costly process set forth in the proposal.
In addition, while the propsoal states that the county may submit any range proposal to the NRA for comment, the county would reserve the right to dismiss comments in favor of new ranges.
In short, this proposal is an all out attack on new and existing shooting ranges in Sussex County. You can view the full proposal below.
Your attendance at the March 17th Board of Supervisor's meeting is needed to defeat this proposal.
This is becoming an all too familiar story in Virginia. Recreational shooters, firearm enthusiasts and land-owners are being driven away from their shooting sports heritage by bureaucratic hurdles and red-tape.
If you are a gun owner living in Sussex County or you shoot competitively or for fun at a club or range currently located in the county, it is important that you attend this public hearing and voice your opposition to this proposed ordinance.
PLEASE MARK YOUR CALENDAR!
What: Joint Planning Commission and Board of Supervisors Public Hearing on Shooting Ranges in Sussex County, Virginia.
Where: Sussex Central High School Auditorium, 21394 Sussex Drive, Sussex, VA 23884.
When: March 17, 2011 at 6:00 PM.
If you are unable to attend, please contact the Board of Supervisors and respectfully urge them to oppose this ordinance.
Blackwater District
Wayne M. Harrell
406 Jasper Lane

Post Office Box 1
Waverly, Virginia 23890
Home: (804) 834-2603

Courthouse District
T. Wayne Birdsong
116 Nicholson Drive
Wakefield, Virginia 23888
Home: (757) 899-3806

Henry District
Rufus E. Tyler Sr.
25359 Blue Star Highway
Jarratt, Virginia 23867
Home: (434) 246-4246
Office: (434) 634-2490 or (804) 834-3522

Stony Creek District
Charlie E. Caple, Jr.
12038 Palestine Road
Stony Creek, Virginia 23882
Home: (434) 246-2602

Wakefield District
C. Eric Fly Sr.,

Vice Chairman
38411 Rocky Hock Road
Wakefield, Virginia 23888
Cell: (757) 647-8190

Waverly District
Harris L. Parker,

Chairman

300 Barkley Place
P.O. Box 616
Waverly, Virginia 23890
Home: (804) 834-3136
Proposed Sussex Shooting Range Ordinance
About:
The Virginia Shooting Sports Association (VSSA) was originally founded as the Virginia State Rifle and Revolver Association in 1938. VSSA is the official state association of the National Rifle Association. VSSA is also closely affiliated with the Civilian Marksmanship Program (CMP), Virginia Outdoor Sports Information Network (VOSIN), National Shooting Sports Foundation (NSSF), Virginia Gun Collectors Association, and the Virginia Wildlife Federation (VWF). Visit: www.myvssa.org
The post Shooting Ranges Under Attack in Sussex County Virgina appeared first on AmmoLand.com.