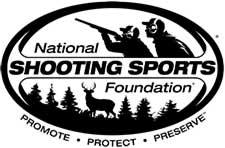 NEWTOWN, Conn –-(Ammoland.com)- Former New York Governor Eliot Spitzer, who resigned from office in disgrace after being caught in a prostitution scandal, on Tuesday, lost his Democratic primary come-back bid to become New York City comptroller.
Manhattan Borough President Scott Stringer won the primary.
As New York Attorney General, Spitzer in 2000 unsuccessfully filed suit against several firearms manufacturers and wholesalers seeking to blame them for crimes.
He also unsuccessfully conspired with others including the HUD Secretary Andrew Cuomo to illegally boycott industry members unless they capitulated to an infeasible antigun "code of conduct" that would have regulated designs, marketing and distribution practices.
That suit was dismissed in 2001 and the dismissal upheld on appeal in 2003. Spitzer's illegal industry boycott collapsed after NSSF and industry members sued him in 2000.
About NSSFThe National Shooting Sports Foundation is the trade association for the firearms industry. Its mission is to promote, protect and preserve hunting and the shooting sports. Formed in 1961, NSSF has a membership of more than 6,000 manufacturers, distributors, firearms retailers, shooting ranges, sportsmen's organizations and publishers. For more information, log on to www.nssf.org.
The post Shooting Industry Foe Eliot Spitzer Defeated In NYC Primary appeared first on AmmoLand.com.