Burlington, WI –-(Ammoland.com)- The SCTP would like to thank RIO ammunition for its continued support of our youth program!
RIO, a familiar name in Spain and Europe since 1896, was introduced to US shooters in 2002. With the opening of its state-of-the-art production plant in Marshall, Texas, in 2015 RIO Ammunition is now focused on the production and development of cartridges for the American shooter.
"RIO Ammunition believes in supporting and encouraging the youth of our great country, to carry on traditions set forth by their parents and grandparents." Said Bryan Bornes, Product Marketing Manager at RIO Ammunition. "Working with a great group such as SCTP for the last 4+ years, encourages this and allows us to achieve our goals in providing the best ammunition possible for today's market!"
Rio is about excitement, about enjoying life and about sharing your experiences with those around you. Rio is spending time in the outdoors with family and friends. As a leader in outdoor recreation, RIO offers reliability and confidence in sporting cartridges!

"We appreciate the continued support of the SCTP by RIO Ammunition!" Cited Tom Wondrash, SCTP's National Director. "Rio has been involved with SCTP for a while now, supporting our program along with the many teams and families. RIO's elevated support this year will allow us to carry their brand in our store front at this year's National Championships being held at the Cardinal Center in Marengo, Ohio July 14th-21st! Those teams needing RIO ammo are welcome to stop in anytime that week, Thank you RIO for your confidence in SCTP as the leader in the youth shooting sports!"
If you are interested in supporting youth shooting programs with a donation or sponsorship, please contact the SCTP or Tom Wondrash at twondrash@sssfonline.com
---
About Scholastic Shooting Sports Foundation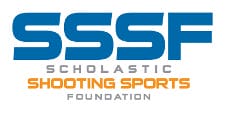 The Scholastic Shooting Sports Foundation (SSSF) is 501(c)(3) public charity responsible for all aspects of the Scholastic Clay Target Program (SCTP) and Scholastic Action Shooting Program (SASP) across the United States. SCTP and SASP are youth development programs in which adult coaches and other volunteers use shooting sports to teach and to demonstrate sportsmanship, responsibility, honesty, ethics, integrity, teamwork, and other positive life skills. SCTP was developed as a program of the National Shooting Sports Foundation (NSSF) until the SSSF was created in 2007 to operate the SCTP. In 2012, SSSF created the SASP and became the managing foundation of both programs.
For more information about SSSF, visit www.sssfonline.com.