USA – With all the media buzz about the Government shutdown, the more pressing matter, by far, is this: Conspiratorial DOJ and FBI Officials and, perhaps, other high-ranking Obama Administration hold-overs of the Deep State have surreptitiously planned to overthrow Donald Trump. The odd thing is that this silent coup is still unfolding. It is unfolding, like a seemingly radiant—at least as presented to the public by Congressional Democrats—but clearly poisonous and deadly flower—and all of it with the passive, placid consent and connivance of mainstream media news organizations and outlets.
The House Intelligence Committee Memo, would, as House Intelligence Committee Republicans make plain, explain clearly the reprehensible, insidious conspiracy afoot, within this Country, to oust Donald Trump from Office.
We begin with this: the Fusion GPS Dossier, a work of fiction, concocted by ex-British spy, Christopher Steele, comprising uncorroborated, garbage meant to compromise Donald Trump—commissioned and paid for by Hillary Clinton and the DNC, which she controls, and which she had hoped would assure her victory in the 2016 U.S. Presidential election, and which now serves as the primary force behind Special Counsel Robert Mueller's investigation of collusion between Trump Campaign Officials and the Russian Government.
The Fusion GPS Dossier serves as the predicate basis for Special Counsel, Robert Mueller's investigation of Donald Trump and his Campaign Officials. This Special Counsel, Robert Mueller, along with other Deep State Conspirators—whose names undoubtedly appear in the House Intelligence Committee Memo—seek, together, to take down Donald Trump. The Fusion GPS Dossier also serves a complementary purpose for these Conspirators. It serves, at one and the same time to draw attention away from Hillary Clinton and other likely criminals who worked for and who would have had jobs in Clinton's Administration had she prevailed in the 2016 election. Now that she has lost the election, she remains vulnerable to a new investigation of her many criminal actions when she served as Secretary of State in the Obama Administration.
Obviously, Hillary Clinton, and the toadies and hangers-on who served her, along with mainstream news media organizations and Congressional Democrats—all of them—are furious that Hillary Clinton lost the election. What does this mean for the Country? Well, apart from the shattering of Clinton's personal delusions of grandeur, we see, thankfully, an abrupt end to President Barack Obama's domestic and foreign policy agenda. Hillary Clinton, as with Barack Obama before her, would have taken her cues from the secretive, ruthless, powerful, trans-nationalist, internationalist, globalist "elite" who seek to dismantle this Nation's Constitution, and who intend to make the U.S. a vassal of a new world order, which the EU gives the American public some intimation of.
WHY DOES CONGRESS ALLOW THE SCAM OF THE MUELLER INVESTIGATION TO CONTINUE?
To date, after several months of "investigation" of collusion between Trump Campaign Officials and the Russian Government, Special Counsel, Robert Mueller, has come up with nothing, because there is nothing. Congressional Democrats, though, want the investigation to continue. In an obvious and blatant attempt to give the Mueller investigation an aura of respectability and to suggest that the Mueller probe constitutes something more than a rip-off to the American taxpayer, Senator Dianne Feinstein (D-California), "released," ostensibly on her own, according to the liberal news media website, Politico, "the transcript of congressional investigators' interview in August 2017 with Fusion GPS co-founder Glenn Simpson, whose firm was behind the controversial dossier alleging ties between President Donald Trump and Russians."
Politico provides a link to the transcript. On perusal the transcript is nothing more than a compilation of bald, hearsay assertions that would not be admissible in a Court of law.
It is time to end the illegal farce of the Mueller investigation. Further, the American public should demand a renewed—and this time, true and proper—investigation of Hillary Clinton and of those toadies who have aided and abetted her, along with an investigation of the conspirators who orchestrated and who are even now systematically machinating behind the scenes, blatantly, smugly, continuing to carry out their detailed, despicable, diabolical operation to destroy the Trump Presidency and to undermine the will of the people of this Country.
In a renewed investigation of Hillary Clinton and her many henchmen, along with an investigation of those responsible for attempting to undermine the Trump Presidency, the Arbalest Quarrel demands that Attorney General Jeff Sessions appoint a new cadre of FBI agents and officials, and a new cadre of DOJ attorneys and officials—uncorrupted Americans, beyond reproach, unconnected with and untainted with the conspiracy to protect Hillary Clinton and unconnected with the conspiracy to destroy the U.S. President Donald Trump—to conduct these investigations.
SO, THEN, WHY AREN'T THE MAINSTREAM NEWSPAPERS REPORTING ON THIS FARCE AND DEMANDING, ON BEHALF OF THE AMERICAN CITIZENRY, A RELEASE OF THE CLASSIFIED HOUSE INTELLIGENCE MEMO THAT LAYS BARE THE INDIVIDUALS IN GOVERNMENT WHO, UNDER COLOR OF LAW, ARE USING THE POWER OF THEIR OFFICE IN THE DOJ AND FBI, AND, POSSIBLY, IN THE CIA AND NSA AS WELL, TO MACHINATE AND CONSPIRE TO DESTROY THE TRUMP PRESIDENCY AND, THEREIN, TO UNDERMINE THE WILL OF THE AMERICAN PEOPLE WHO ELECTED DONALD TRUMP TO SET THIS COUNTRY ARIGHT: STRENGTHENING THIS COUNTRY'S BILL OF RIGHTS; ENSURING THIS NATION'S SYSTEM OF LAWS, THIS NATION'S CONSTITUTION, AND THAT THIS NATION'S JURISPRUDENCE ARE NEVER SUBORDINATED TO THOSE OF ANY OTHER NATION, PERSONS, OR LEGAL ENTITY; ENSURING THAT OUR CORE VALUES REMAIN IN PLACE AND THAT OUR NATION'S HISTORY IS NOT FORGOTTEN; SECURING OUR NATION'S BORDERS; PROTECTING OUR COUNTRY'S SMALL BUSINESSES AND WORKERS FROM THE EFFECTS OF RAMPANT GLOBALIZATION; PROTECTING THE SANCTITY OF THE INDIVIDUAL; AND KEEPING MEANINGFUL THE CONCEPT OF 'CITIZEN' THAT IS IN DANGER OF BEING ERODED AND DEGRADED THROUGH THE VERY EXISTENCE OF MILLIONS OF ILLEGAL ALIENS PRESENT WITHIN OUR BORDERS, ABSURDLY CLAIMING THEY HAVE A "RIGHT" TO REMAIN HERE?
One would think that The mainstream Press would be all over this. It isn't. The left-wing mainstream New York Times, whose motto is "all the news that's fit to print," reports nothing. Of course, The New York Times, debasing the sacred protection afforded the Press, under the First Amendment to the U.S. Constitution allows itself to be used as a tool of—or, more likely, is itself complicit in—the coup attempt to oust a popularly elected U.S. President. So, the NY Times reports nothing.
Non-information—a veritable news blackout of critical events—is even more damaging to the maintenance of a free Republic than news distortion—i.e., reporting "fake" news, consisting of disinformation or misinformation, meant to deceive the public and to turn public attention toward trivial or irrelevant matters. Campaigns of deliberate deception, carried out by the Press through non-information, misinformation, and disinformation destroy a news organization's credibility. To be sure, an astute reader may glean nuggets of truth even from misinformation or disinformation. But a total news blackout–a complete censoring of news–is a different sort of beast, as there is nothing to glean from a void in the news.
We would expect news blackouts in Countries ruled by totalitarian regimes, not in Democratic Republics. News blackouts occurring in a Free Republic, such as the U.S., are heinous. The mainstream news media hides behind the First Amendment, claiming to work on behalf of the American people. Not so! They abet conspirators who seek to overthrow a popularly elected leader of our Nation.
This is not the first time that a mainstream news organization, namely and specifically, The New York Times, hides news that is definitely fit to print. Indeed, it is the Times' new policy, now etched in stone, to keep their news reporters on a tight leash. The Arbalest Quarrel has recently written about the Times' new gag order on its own reporters. See our article, titled, The Mainstream Media New York Times Newspaper's New "Gag Order" Policy Prevents Its Employees From Exercising Their Right Of Free Speech Under The First Amendment To The U.S. Constitution.
We guess that no other mainstream newspaper has reported on this apparent diabolical coup attempt—an attempted coup d'état of the Executive Branch of Government that is still unfolding, a matter more dangerous than the Watergate exposé that the Washington Post had written extensively on. Where is the Washington Post now? We see just a smattering of this frightening and provocative news in that news publication. Apparently, neither the Washington Post nor The New York Times, and likely no other mainstream media newspaper considers the overthrow of a legitimate U.S. President—who wishes only to do his job to faithfully execute the laws of this Country in accordance with his Oath of Office and who seeks to strengthen the Bill of Rights—to amount to news that most mainstream media news organizations like The New York Times considers the kind of news that's fit to bring to the attention of the American citizen.
Even conservative leaning Wall Street Journal, too, has nothing to say about the House Intelligence Committee Memo that Republican Congressmen, Matt Gaetz and Jim Jordan first brought to the attention of the American public in the last week's Hannity broadcast. Gatekeepers of information obviously exist on both the "right" and "left" of the political spectrum. The American public is caught in the middle, deceived from this bastion of Democracy—this Fourth Estate—that claims to be the guardian of American Democracy. Instead, the Press, too, betrays the American people.
Why is that? Instead of discussing and investigating a despicable coup attempt of the Executive Branch of Government, these mainstream news media organizations dwell on the illicit Obama created programs, DACA (Deferred Action for Childhood Arrivals) and DAPA (Deferred Action for Parents of Americans)—illegal schemes hatched by the Obama Administration to place this Nation in the very situation it faces today: what to do with 180,000 illegal aliens, along with their parents; and, for that matter, what to do with millions of other illegal aliens who do not belong here; never should have been here; should have been prevented from entering here; should have been removed from our Country years ago; and, that removal having been suspended, should certainly be removed from our Nation now as their very existence in this Country amounts to a slap-in-the-face of our naturalization laws and threatens the stability of the social, political, economic, legal and cultural fabric of this Nation.
THE ENDGAME OF OUR NATION IS UPON US
If DOJ and FBI conspirators succeed in this horrific coup attempt to upend the Trump Presidency, we will see further erosion of First Amendment free speech rights and the undermining of the Second Amendment. The Mueller investigation is, itself, in its very existence, an illegal and reprehensible attack on the unreasonable searches and seizures clause of the Fourth Amendment that should shock the conscience of all American citizens.
In Part three of this multi-series article, we look at plausible federal crimes these DOJ and FBI conspirators can feasibly be charged with—once their names—all of them—are known to the American people. For, these individuals constitute a far greater and graver threat to the well-being of this Country, and to its citizenry, and to its Constitution, than any threat emanating outside this Country. And, in further articles, we will continue discussing this critical matter until justice is meted out to those who have corrupted their Office, who exhibit disdain for our citizenry, who have stained our Constitution, and who threaten the very existence of our Republic.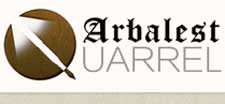 The Arbalest Quarrel calls on Congress to expose to the light of day, the rot that festers within the bowels of the Federal Government bureaucracy. Release the Memo now!
Please do your part. Tell Congress to release to the American public the House Intelligence Committee Memo that describes DOJ and FBI FISA Court abuses. The phone number to call is (202) 224-3121. That number will connect you to the U.S. Capitol switchboard. Follow the prompts to connect to U.S. Representatives and to U.S. Senators in your State.
_________________________________________________
Copyright © 2017 Roger J Katz (Towne Criour), Stephen L. D'Andrilli (Publius) All Rights Reserved.