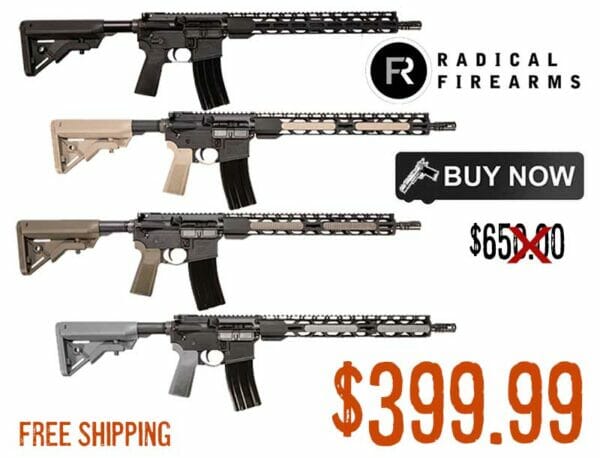 Kentucky Gun Co has all-new inventory, colors, and a cheap sale price on Radical Firearms RPR complete Rifles. Each for $399.99 with FREE shipping.
The Radical Firearms 16″ Socom 5.56mm AR rifle uses MIL-STD Upper and lower receivers along with 15″ RPR free float rail system for increased accuracy, keeping your hands cool, and giving you plenty of room for accessories. Regardless if it's your first or fiftieth, a Radical Firearms AR rifle will not disappoint!
Shop with KYGUNCO for the best selection, competitive pricing, and exceptional customer service. Experience the difference that comes with buying from a trusted outdoor retailer with over 20 years of experience in the industry.
Live Inventory Price Checker
Before you buy read AmmoLand News's complete Daily Deal Disclaimer here.