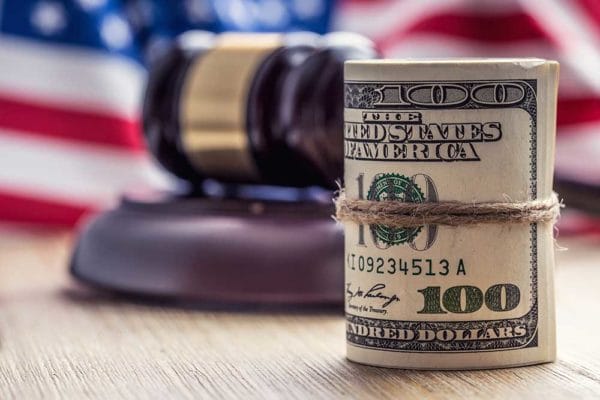 There have been new happenings in the Illinois gun ban case. As a reminder, On Jan. 10, Governor J.B. Pritzker signed a law in Illinois that banned more than 170 semi-automatic firearms and certain magazine capacities. Four plaintiffs' groups sued in federal court, alleging the law violates the 2nd Amendment right to "keep and bear arms." Read more HERE.
Judges in two of the four Illinois gun cases have since been accused of being compromised in their respective cases due to the fact they each took a total of one million dollars in campaign donations from Governor JB Pritzker. Pritzker is the very governor implementing the unconstitutional gun laws on the citizens he represents.
The fear that these judges would side with Pritzker in the wake of large campaign donations is something that many say should be considered as these cases move forward.
Elizabeth Rochford and Mary Obrien, the two judges recently accused of being incapable of reaching a non-biased opinion, denied a motion to recuse themselves after the gun rights group Mom at Arms uncovered the questionable campaign donations.
A motion was brought to disqualify the two justices from hearing a challenge to the State's new gun ban due to the perceived monetary conflict of interest. The million dollars that each of the two Justices' campaign committees took in the form of donations came from a campaign fund controlled by Illinois House Speaker Emmanuel "Chris" Welch (D). Governor Pritzker and House Speaker Welch are both defendants in the Macon County magazine ban lawsuit. This particular case was immediately appealed to the State Supreme Court after a county judge issued his final judgment declaring the new law unconstitutional.
As a result of the exorbitant campaign donations from Pritzker and Welch, Attorney Jerry Stocks argued that "unreasonably large campaign contributions" to the very justices who must see the case from a non-biased perspective "would undermine public confidence in the judiciary."
Judge Rochford said, "That contributors to my campaign committee might appear as council or parties before this court does not require my recusal from this case." She went on to say, "our Supreme Court rules specifically allow a judicial candidates campaign committee to solicit and accept reasonable campaign contributions and public support from lawyers."
It looks like the question may lie within the amount of the campaign donation and whether or not a million dollars is a "reasonable" contribution, and if that money would influence the judges to side with those who are contributing the most money to their reelection.
In defense of the accusations, Judge Rochford implied that the plaintiffs' intentions were "sinister" when she said, "plaintiffs cast sinister aspirations that contributions to my campaign committee were made to influence the instant litigation." In what appears to be a defensive strategy for her future ruling, Judge Rochford implied that the motion was brought as a deceptive strategy when she cautioned that "courts must consider whether attacks on a judge's impartiality are 'simply subterfuge to circumvent anticipated adverse rulings."
Judge O'Brien also denied the motion to recuse herself and said, "because plaintiffs have failed to sufficiently plead any facts that would require disqualification under rule 2.1 one of the code of judicial conduct, I am required under rule 2.7 to hear and decide the instant appeal."
On Friday the Illinois Supreme Court filed a third order that said, "because disqualification in this court is a decision that rests exclusively within the determination of the individual judge, appellee's request that the court disqualify Justice Rochford and Obrien is denied."
As a result of the motion being denied, State Rep Brad Holbrook (R)-Shelbyville said the recusal and disqualification denials are disappointing. This, according to the Center Square. Holbrook also said, "You think they'll do the right thing and recuse themselves in relationship to the gun-ban case." Apparently not. It would seem they have strong intentions to hear these cases despite the appearance of impartiality.
At this point, all hope rests on the Judges' willingness to adhere to the Constitution despite the large campaign donations they have already received from the defendants in the case. A ruling on a preliminary injunction is currently pending.
---
About Dan Wos, Author – Good Gun Bad Guy
Dan Wos is available for Press Commentary. For more information contact PR HERE
Dan Wos is a nationally recognized 2nd Amendment advocate, Host of The Loaded Mic and Author of the "GOOD GUN BAD GUY" book series. He speaks at events, is a contributing writer for many publications, and can be found on radio stations across the country. Dan has been a guest on Newsmax, the Sean Hannity Show, Real America's Voice, and several others. Speaking on behalf of gun-rights, Dan exposes the strategies of the anti-gun crowd and explains their mission to disarm law-abiding American gun-owners.