Pennsylvania Game Commission Hails Latest Court Ruling Dismissing Challenge To Deer Management Case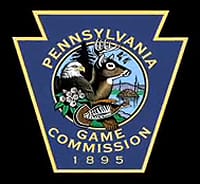 HARRISBURG, PA –-(Ammoland.com)- A Commonwealth Court ruling, handed down Feb. 8, has dismissed the Unified Sportsmen of Pennsylvania's legal challenge to the Pennsylvania Game Commission's deer management program, according to Carl G. Roe, agency executive director.
This decision was the second ruling against Unified Sportsmen of Pennsylvania since 2007, when Commonwealth Court dismissed the organizations lawsuit on procedural grounds.
Roe noted that, in its latest ruling, Commonwealth Court dismissed the lawsuit on the grounds that Unified failed to present evidence to support its case.  As part of the ruling, the Court also cancelled the scheduled hearing that had been set for Feb. 28.
"This court ruling is a strong statement that the Game Commission's deer management program is being conducted in a sound and scientific manner," Roe said.  "In essence, Commonwealth Court's latest ruling dismissed the challenge because it lacked merit.

"Our hope is that this second ruling will cease the unnecessary expenditure of sportsmen's dollars and tax dollars fighting frivolous and baseless lawsuits."
Roe noted that, since 2000, the Game Commission has worked to implement a deer management program that takes into account the concerns of all Pennsylvanians, and the agency has been consistent and open in its approach.
"The deer management plan, which is available on our website, was developed with public input to improve the health of the state's deer herd; to encourage healthy habitat, which deer and all other wildlife depend on; and to reduce deer-human conflicts," Roe said.  "We believe this deer management program will improve the health of our deer herd and the habitat that supports it and other wildlife.

"From 2000 until 2005, we sought to reduce deer numbers in all Wildlife Management Units. From 2006 until today, except for our most urbanized WMUs – 2B, 5C and 5D – the goal for each of the other 19 WMUs has been to stabilize deer population trends or allow an increase in the deer population trends where habitat and deer reproductive data support such increases."
For more information about the Game Commission's deer management program, visit the agency's website (www.pgc.state.pa.us) and click on the "White-Tailed Deer" icon in the center of the homepage.
The post Pennsylvania Game Commission Hails Court Ruling Dismissing Challenge To Deer Management Case appeared first on AmmoLand.com.