Tract to be transferred to Game Commission as part of deal.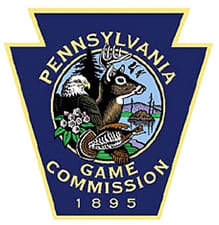 Pennsylvania  -(Ammoland.com)- The Pennsylvania Board of Game Commissioners today approved an energy-lease agreement that would result in a more than $2.8 million bonus payment.
Seneca Resources Corp., of Pittsburgh, is seeking a lease to extract oil and gas under about 2,107 acres of State Game Lands 25 in Jones Township, Elk County.
Seneca owns the oil and gas rights under the remainder of State Game Lands 25 and has initiated unconventional gas-well exploration, drilling, production and transportation activities on State Game Lands 25 and on the adjoining Elk State Forest lands.
Seneca is the only company that has the ability to unitize and effectively develop by horizontal drilling the Game Commission's oil and gas reserves under the proposed tract. Game Commission staff has negotiated the proposed terms of the agreement with Seneca in an effort to prudently develop the commission's oil and gas reserve, as well as to simultaneously minimize the surface use and protect the wildlife resources and the recreational use of State Game Lands 25.
The terms of the agreement call for $1,350-per-acre bonus payment that totals $2,844,085, and a 15 percent royalty for all oil, gas and other liquids or condensates produced and sold from the proposed tract.
The bonus payment shall be deposited into the Game Fund. As additional bonus consideration, Seneca will transfer to the Game Commission a 290-acre tract of land adjoining State Game Lands 62, Hamlin Township, McKean County, and also will surrender the remaining eight years of a 10-year timber reservation on a 184-acre tract previously conveyed to the Game Commission and also located in Hamlin Township, McKean County.
Both the 290-acre tract and the 184-acre reservation are northern hardwood forest habitat in the small-sawtimber and pole-timber size classes with good potential for habitat improvement. High-elevation wetlands also exist on the tracts.
The post Pennsylvania Energy Lease to Result in $2.8M Bonus Payment appeared first on AmmoLand.com.