By John Crump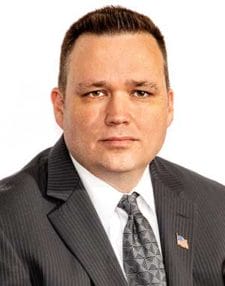 U.S.A. –-(Ammoland.com)- Ever since the shooting at Marjory Stoneman Douglas High School in Parkland Florida the anti-gun groups have been out in force to try to strip people of their god given right of self-defense.
They have paraded many student pawns out on that national stage to promote their gun control agenda. They have been using emotions as their facts to try to persuade the public to give up their rights.
Not only is this Astroturf campaign going on at a national level, but it is also going on at the state level. One of the places we see gun control being pushed is in Oregon. An interfaith group has submitted a ballot initiative petition that, according to them, would prevent mass shootings.
What Initiative Petition 43 would do is ban most semiautomatic rifles and nearly all pistols. The initiative states any rifle capable of accepting a magazine and one of the other cosmetic features listed in the initiative would be banned and labeled an "assault weapon." Also, if the rifle is less than 30 inches, it would be considered an "assault weapon."
Any pistol that is capable of accepting a magazine that holds more than ten rounds would be an "assault weapon." This initiative would ban virtually every semiautomatic pistol since all can take a magazine that holds more than ten rounds. It will not matter if the owner has a magazine over ten rounds. Just the fact that the pistol is capable of using a larger magazine would be enough to ban them.
All magazines that hold over ten rounds would also be banned. The initiative refers to these magazines as "high capacity." The group seems to have borrowed text from a similar bill (H.R.5087) that was introduced in US House of Representatives by Rep. David Cicilline (D-R.I). We have also seen similar measures with the word for word same language pop up in other states such as the bill introduced in Minnesota by Rep Linda Slocum.
The initiative would also ban most semiautomatic shotguns. The initiative would ban any semiautomatic shotgun that holds more than ten rounds or takes an external magazine. Any shotgun with a pistol grip or without a fixed stock would also be banned.
Residents would have 120 days to transfer their firearms out of the state, turn them over to police, or register their guns. Residents who don't get rid of or register their guns would be committing a felony. There is no word on how police would enforce the law.
One of the leaders of the interfaith group is Alcena Boozer. Boozer is the Reverend at St. Philip the Deacon Episcopal Church in Portland. She has praised the Black Panthers and Malcolm X for the positive things that they did during the 1960s. St. Philip the Deacon is connected to the "Urban League of Portland". The Urban League is a member of the "Coalition to Stop Gun Violence."
Another leader of the interfaith group is Rabbi Michael Z. Cahana at Beth Israel in Portland which preaches Reform Judaism (also known as Liberal Judaism or Progressive Judaism). Rabbi Michael Z. Cahana writes reviews of science fiction shows for Variety. Beth Israel is also pushing their congregation to take part in "The March for Our Lives." They are going as far as canceling their services that day to "take to the streets of Portland" telling their members that they must "pray with their feet."
The final leader is Rev. Walter J. Knutson of St. Mark's Lutheran Church. Rev. Knutson has been a pastor of the church since 1945. Out of the three congregations, this is the only one that seems not to be overtly political.
The initiative would need to get 88,000 signatures by July. This feat might seem like a long shot, but this campaign has the full weight and check books of the Urban League and the "Coalition to Stop Gun Violence" behind it. And they intend on using school students to gather signatures. Gun owners must stand vigilant against encroachment of our rights.
Request for comment from the leaders of the interfaith group were not returned.
---
About John Crump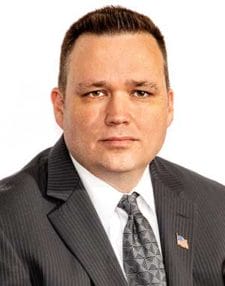 John is a NRA instructor and a constitutional activist. He is the former CEO of Veritas Firearms, LLC and is the co-host of The Patriot News Podcast which can be found at www.blogtalkradio.com/patriotnews. John has written extensively on the patriot movement including 3%'ers, Oath Keepers, and Militias. In addition to the Patriot movement, John has written about firearms, interviewed people of all walks of life, and on the Constitution. John lives in Northern Virginia with his wife and sons and is currently working on a book on the history of the patriot movement and can be followed on Twitter at @crumpyss or at www.crumpy.com.