Opinion By Larry Keane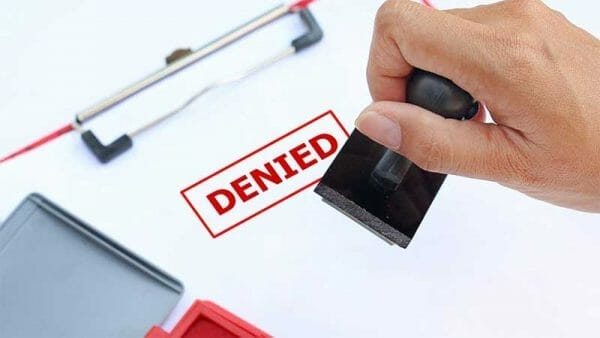 Neighboring states of Ohio and Pennsylvania are offering lessons in real time of what happens when gun control politicians ignore laws and create barriers for the firearm industry. Gun control politicians, acting on behalf of gun control activists, create havoc and disarray when they foist their own restrictive gun control policies that aren't in step with state law.
Ohio's Tenth District Court of Appeals overturned a lower court's decision to grant an injunction that allowed the City of Columbus to enact their own gun control laws. The appeals court found that Columbus' attempt to block the state from enforcing uniform laws for firearms was incorrectly granted, since it was sought years after the challenge and after Columbus enacted their own ordinances that barred standard capacity magazines and firearm storage mandates.
Ohio is one of 42 states that have what is called a "preemption" law. That means authority to enact laws that regulate firearms resides with the state legislature and not local municipalities. Those laws protect from cities and towns, creating a patchwork of gun control laws that would ensnare state citizens traveling throughout the state.
"The court's ruling assures that all Ohioans must abide by the same law, state law, when it comes to firearms," said Ohio's Attorney General Dave Yost in a press release following the court's ruling. "Just like we argued in court, firearms owners statewide should have to follow the same rules."
When It's Gun Control, Though…
It's a law gun control advocates ignore when it is convenient. When it comes to enforcing overreaching gun control laws, gun control politicians demand strict adherence and strict enforcement.
Oregon passed their Measure 114 that outlaws standard capacity magazines and requires police to maintain an electronic, searchable firearm permit database, provide additional hands-on firearm training, and fingerprint applicants for firearm purchase permits. At least five county sheriffs said they wouldn't enforce the gun control law, calling it a violation of Second Amendment rights. NSSF is challenging that law in federal court.
Oregon's Attorney General Ellen Rosenblum had previous dust-ups over Second Amendment issue with county sheriffs and cited a state law requiring them to arrest and imprison "all persons who break the peace, or attempt to break it, and all persons guilty of public offenses."
"Thus, a sheriff and deputies have a statutory duty to enforce state criminal laws," AG Rosenblum wrote in a petition of earlier clashes with sheriffs over Second Amendment concerns.
New Mexico's Gov. Michelle Lujan Grisham clashed with sheriffs in her state in 2020 over "red flag" laws. The head of New Mexico Sheriffs' Association, Tony Mace, wrote that the law didn't take Due Process rights into consideration and some sheriffs said they wouldn't enforce it. Gov. Grisham said sheriffs had no discretion in the matter.
"They cannot not enforce," she said, according to a CNN report. "And if they really intend to do that, they should resign as a law enforcement officer and leader in that community."
Zoned Out
The conflict over "home rule" and "self-determination" when it comes to passing a patchwork of gun control laws is playing out now in Lower Merion Township, a suburb of Philadelphia. NPR reported that the town passed a zoning ordinance that would put the only federal firearms licensee, Shot Tec, out of business. Shot Tec doesn't carry an inventory of firearms. It's a business that facilitates legal firearm transfers and provides firearm safety classes. Still, town officials want it gone.
Township Commissioner Mike McKeon said the local law is one about zoning and not gun control, yet told NPR, "we're trying to make everyone feel safer."
"What the township did is they made it less accessible for people to access their rights and for people to access things like gunsmithing, etc.," said Shot Tec owner Grant Schmidt, noting his firearm business is the only one in Lower Merion Township.
That's a sticking point because Pennsylvania has a firearm preemption law. This has been challenged numerous times and was most recently batted down after Philadelphia Mayor Jim Kenney attempted to ban firearms in city parks and recreation areas. The reason was on account of the state's General Assembly has the exclusive legal authority to write those laws in the Commonwealth. Pittsburg officials learned that again last year after trying to write their own gun control laws.
The striking irony is that those politicians demanding to pass their own local gun laws aren't calling for crackdowns on criminals. They're only demanding that those who obey the law are stripped of their ability to lawfully purchase a firearm. They're ignoring state law to press a gun control agenda. These are gun control platitudes that run roughshod on state law and ignore criminals that are the real menace to society.
Read Related:
---
About The National Shooting Sports Foundation
NSSF is the trade association for the firearm industry. Its mission is to promote, protect, and preserve hunting and shooting sports. Formed in 1961, NSSF has a membership of thousands of manufacturers, distributors, firearm retailers, shooting ranges, sportsmen's organizations, and publishers nationwide. For more information, visit nssf.org