NY Republican Peter King Wants a New Law to Prevent Fierarms Carry Within 1000 Feet of a Politician
This genius piece of legislation would have a profound impact on crazy criminals…Yeah Right!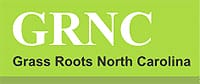 North Carolina –-(Ammoland.com)- Politicians are so much like children. You try to raise them right, give them money they need to reach their goals and as soon as they reach them… well – pausing to find a non-violent metaphor – they sell you out and side with those who hate you.
That seems to be the case with RINO Republican Peter King of New York. In an effort to be a part of "never letting a good crisis go to waste," King has introduced a prize winning piece of gun control legislation.
King's bill would make it illegal to knowingly carry a gun within a thousand feet of "certain high-profile" government officials… whoever they may be.  We suppose this may lead to a bureau to determine a classification for "certain high-profile government officials." Of course that would probably be only natural from a politician from a state so fond of registering things, but we digress.
At the end of the day, we in North Carolina can only look after our own.  We must make sure that our elected Congressional representatives remember why we sent them there.  They must be reminded (unfortunately frequently) what we sent them to do and most significantly, what NOT to do.  Let them know that you will not tolerate ANY gun control out of them and that they should use their influence to pull RINOs such as King over to the right side of the equation.
As we noted earlier, Democrat Heath Shuler put in a nice plug for the importance of the Concealed Carry law which GRNC engineered passage of.  So don't forget to encourage the so-called Blue Dog Democrats to stand with real Americans for real American rights.
IMMEDIATE ACTION REQUIRED Contact Our Representatives
Contact ALL of our representatives, paying special attention to Republicans and Blue Dog Democrats:
You may find your NC STATE representative by going here: www.grnc.org/contact_reps.htm
You may write your FEDERAL congressman by going here: www.house.gov/writerep/
You may write your FEDERAL senators by going here: www.senate.gov

About:
Grass Roots North Carolina/Forum for Firearms Education is a non-profit, all volunteer organization devoted to educating the public about trends which abridge the freedoms guaranteed by the Bill of Rights, and engaging in grass roots activism to preserve those freedoms. Formed in 1994 to conduct a highly successful rally for the Second Amendment, GRNC has gone on to conduct projects like "Remember in November: A Gun Owner's Guide to Voting," bringing concealed carry to North Carolina. Visit:www.grnc.org
The post NY Republican Peter King Wants a Law to Prevent Fierarms Carry Within 1000 Feet of a Politician appeared first on AmmoLand.com.