By NRA Board Member Willes Lee
This is personal opinion and is not National Rifle Association of America (NRA) position or policy. This article adds transparency to the NRA election process.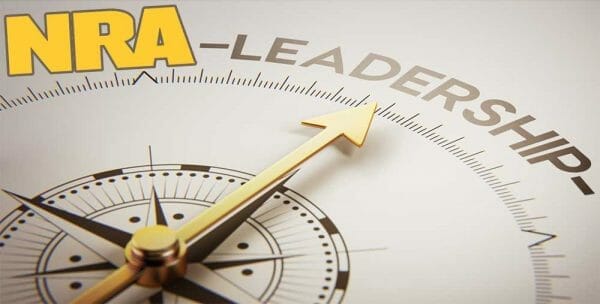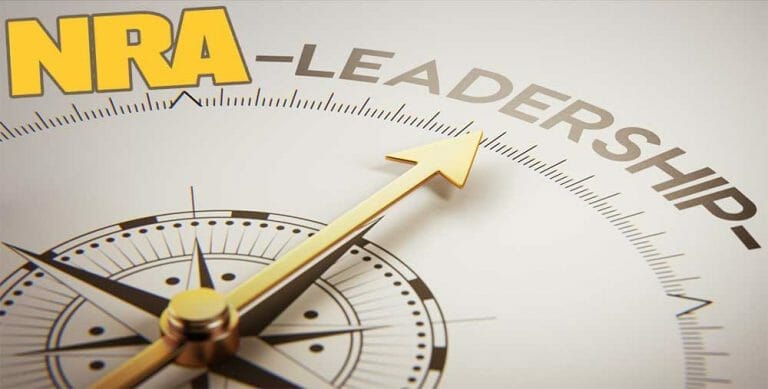 USA – -(Ammoland.com)- Our NRA is the biggest, loudest, most effective voice for upholding the Second Amendment. Though, in an ideal world none of us in should have to advocate for our God-given rights, as affirmed in the Second. I am committed to protecting our rights in a world that is, not as we wish it were. This is why I urge fellow NRA voting members to aim your NRA Board member vote.
We need the best NRA Board of Directors possible. Few major organizations allow "you" to have a say, like the National Rifle Association's by-laws do.
NRA is the ONLY major Second Amendment organization that allows any individual member to run for the Board, and also allows for all eligible members to vote.
I serve on several national- and state-level boards and commissions, and this is the only one decided by members. You decide who runs, you decide who is elected. It is argued that the NRA Nominating Committee decides the candidates, but those committee members are there only because we elected them to the Board.
Their committee process augments, but does not exclude, a successful independent member petition effort. Col Allen West won election as a petition-only candidate. I've run both ways. Nominated in 2016, it was a loss but close enough to move onto the Board a year ago this month to fill a vacancy. Running by petition-only in 2017, you helped me win a two-year term. This makes me either an outside-insider, or an inside-outsider. I have written to you before about my NRA election journey on AmmoLand News.
The 35 candidates for 2018 include thirty nominated candidates, three nominated and petition candidates, and two petition-only candidates. We'll elect 25 board members for three-year terms. NRA Life members and current members of five or more consecutive years receive their ballot in their Official NRA periodical (first-class mail for Hawaii only). If you are eligible and you do not receive a ballot, contact the NRA Membership office. Some 2.2 million members get ballots.
Disappointingly, only about 7% (in 2017, 135,000 for 6.2%) of ballots are returned. If you are reading this, the NRA election is as important to you as any state or national election.
Here is what I ask of you: Read their bios to discern differences, also ask your friends, google their names, check their social media. We have very qualified and capable candidates. We do so much more than legislative advocacy and firearms training. It is valuable to have many varied backgrounds on the Board to address myriad NRA gold-standard functional areas. These include competitions, safety, youth, certification, collecting, shooting, legal, finance, self-defense, political and issue matters, hunting, conservation and quite a bit more, in addition to the well-known advocacy and training roles. We need the best people who will bring their commitment, expertise, and experience to the NRA Board.
Bullet Voting
Many strongly suggest you do not vote a full slate of 25. Instead, it's more effective for you to "bullet vote". Select the one, maybe three, no more than five of your best. In any election with multiple candidates for multiple positions, singling out your "bullet" vote gives it more weight. E.g., if there is one particular candidate you favor, by also voting for others, your candidate has no more edge than the others.
Board Member, #76
There is an additional Board member, #76, who is elected for a one-year term by membership attending the NRAAM. We'll write about that after this election.
It is more important than ever to have an aggressive, agile NRA Board. Many great patriots serve and have served to build the National Rifle Association into "Freedoms Safest Place". With civil (gun) rights issues and the growing popularity of shooting activities, it is necessary more than ever to shape our Board of Directors with action leadership for the coming decade. Research the candidates, and cast your vote.
Lieutenant Colonel Willes K. Lee USA (Ret) is a member of the National Rifle Association of America (NRA) Board of Directors. He is a Benefactor Life member, serving on five NRA committees. Lee is a combat veteran, a West Point graduate who served another 22 years as a Defender of Freedom. Willes is the President of the National Federation of Republican Assemblies (NFRA), a co-Chairman of the Trump-Pence Second Amendment Coalition, a member of the Council for National Policy, and on the board of the American Conservative Union (ACU) Foundation, hosts of CPAC. He is a former GOP State Chairman and RNC member. Follow Lee www.WillesLee.com, Twitter and Instagram @WillesLee, and www.Facebook.com/WillesLeeNRA.