Bend, Ore – -(Ammoland.com)- Nosler, Inc. is proud to announce the introduction of its M48 Long Range Carbon rifle. The new rifle model builds on the features that made the M48 Long Range a success with the addition of a PROOF Research, carbon fiber-wrapped, match-grade barrel.
By combining precision machining and space-age materials, the PROOF barrel reduces the overall weight of the rifle while providing the utmost accuracy and durability.
PROOF Research carbon fiber wrapped barrels are not only lighter; they are stiffer and dissipate heat more quickly than traditional stainless steel barrels for enhanced accuracy, shot after shot. Precisely mated to a trued and faced M48 receiver and bedded in a Manners MCS-T carbon fiber stock, the PROOF barrel brings cutting-edge technology to Nosler's latest hunting rifle.
The Model 48 Long Range Carbon is an excellent choice for mountain hunting, backcountry excursions and long range competition. Born in the wide-open expanses of the west, this rifle is ideal for any situation where ranges may be long and weight is a concern.
Initially, this rifle will be offered in the cartridges listed below:
6.5 Creedmoor
26 Nosler
28 Nosler
300 Winchester Magnum
30 Nosler
33 Nosler
For rifle purchase information, please contact Kyle Killen: kylek@nosler.com
For more about Nosler's 2018 product intros, please visit www.nosler.com/2018-new-products/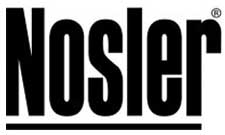 About Nosler
Founded in 1948, Nosler®, Incorporated is a family owned company located in Bend, Ore. Nosler® is most known for revolutionizing the hunting bullet industry with bullets such as the Partition®, Ballistic Tip®, AccuBond®, E-Tip® and most recently the AccuBond® LR and RDF. With the company motto of "Quality First," Nosler® manufactures premium component bullets, reloading brass, ammunition and semi-custom rifles for domestic and international customers making Nosler® a comprehensive shooting products company. Nosler® products are used worldwide by discriminating hunters, shooters, military and law enforcement professionals and sportsmen.