New Jersey – -(Ammoland.com)- The Association of New Jersey Rifle and Pistol Clubs announced today that it has filed suit in federal court to overturn New Jersey's draconian restrictions on carrying a handgun outside the home for self-defense!
Under New Jersey law, a permit to carry a handgun may be issued only to those citizens who show that they face a unique need for self-defense – such as specific, documented death threats or actual attacks. Ordinary citizens are barred from carrying a handgun outside the home for self-defense, under threat of up to 10 years in prison.
The new lawsuit seeks to overturn New Jersey's carry law on the ground that it violates the Second Amendment.
Click here to see a copy of the complaint in the case.
In the landmark 2008 Heller decision, the U.S. Supreme Court held that the Second Amendment protects the individual right to keep and bear arms for self-protection, and it struck down a District of Columbia law banning the possession of firearms in the home.
"The core Second Amendment right of armed self-defense is just as important to an ordinary New Jersey citizen when she is traveling through a dangerous neighborhood as it is when she is safe in her home," said ANJRPC Executive Director Scott Bach. "The Supreme Court has said that the States cannot ban people from keeping firearms for self-defense in their homes, and New Jersey's restrictions on carrying firearms outside the home will meet the same end."
Federal courts in New Jersey have previously upheld the State's restrictions, but the new lawsuit-which was filed in cooperation with the National Rifle Association, asks the courts to take another look at the issue, based on a recent federal decision striking down the District of Columbia's similar law as flatly unconstitutional.
"We thank the NRA for its incredible support and guidance, which made this new lawsuit possible," continued Bach.

"The Supreme Court has repeatedly held that police have no legal duty to protect individual citizens from harm, which means you're on your own in an emergency," Bach continued. "The same government that abandons its duty to keep you safe should not also block your Constitutional right to protect yourself. Right to carry's time is coming in the Garden State, and Association of New Jersey Rifle and Pistol Clubs and NRA are at the forefront of that movement."
Although the lawsuit has already been filed, ANJRPC requests that anyone recently denied a carry permit in New Jersey contact us ASAP at lawsuit@newjerseycarry.com.
Please forward this article to every gun owner you know, and if you don't already receive alerts from Association of New Jersey Rifle and Pistol Clubs, please subscribe to our free email alerts for the latest Second Amendment breaking news and action alerts.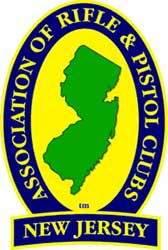 About Association of New Jersey Rifle & Pistol Clubs:
The Association of New Jersey Rifle and Pistol Clubs, Inc. is the official NRA State Association in New Jersey. Our mission is to implement all of the programs and activities at the state level that the NRA does at the national level. This mission includes the following: To support and defend the constitutional rights of the people to keep and bear arms. To take immediate action against any legislation at the local, state and federal level that would infringe upon these rights. Visit: www.anjrpc.org