Lacey Township NJ – -(Ammoland.com)- Two students at Lacey Township High-school, NJ were suspended for posting a picture of themselves shooting guns at a private gun range with the caption "fun day at the range". The school's zero tolerance policy says that students cannot be in possession of weapons at any time, whether on or off campus.
Association of New Jersey Rifle and Pistol Clubs today demanded in a lawyer letter that the Lacey Township School District immediately rescind disciplinary actions taken against several students for posting social media photos of themselves near firearms at a target range.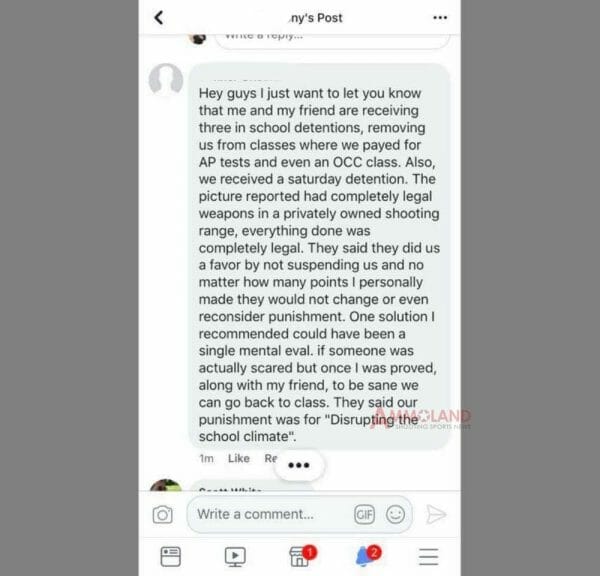 The student handbook in that district provides that students are subject to suspension if they are "reported to be in possession of a weapon of any type for any reason or purpose WHETHER ON OR OFF SCHOOL GROUNDS during the academic year."
Association of New Jersey Rifle and Pistol Clubs attorney Dan Schmutter penned the lawyer letter, which also demands that the school district rescind its unconstitutional policy, clear the records of the students disciplined, and apologize to the students and their families.
ANJRPC Demand Letter to Lacey NJ Schools Regarding Suspension Of Students with Range Photos.
"Association of New Jersey Rifle and Pistol Clubs is prepared to sue if the school district refuses to do the right thing," said ANJRPC Executive Director Scott Bach. "Schools do not have the authority to chill the First or Second Amendment rights of their students off of school grounds, and this blatant infringement of constitutional rights will not be tolerated."
The Lacey Township School District did not reply to our request for comments.