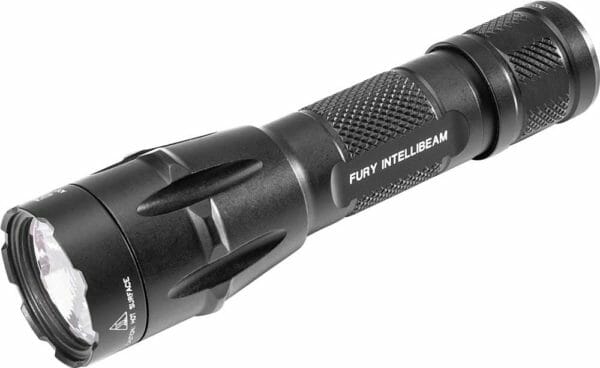 Fountain Valley, CA —-(Ammoland.com)- SureFire, LLC, manufacturer of the world's finest—and most innovative—illumination tools and tactical products, is proud to announce the launch of the Fury IntelliBeam.
The latest addition to the Fury family, the Fury IntelliBeam joins the single-output Fury Tactical, providing a versatile, dual-fuel, pocket-sized searchlight that can be powered by either two 123A lithium batteries or a single 18650 lithium-ion rechargeable battery.
SureFire's proprietary IntelliBeam technology utilizes an intelligent sensor and microprocessor-based system to continuously evaluate and seamlessly regulate light output based on your surroundings.
The Fury IntelliBeam smoothly dials the output up or down to the optimal setting — anywhere from 15 to 1,500 lumens — based on the amount of ambient light reflecting back to its sensor.

In addition to the convenience of not having to cycle through multiple output settings, this cutting-edge technology also helps preserve dark-adapted vision and extend battery life. If you're illuminating a distant object in an open field, you'll get all 1,500 lumens.
Whether you're prepping gear or reading something up close, the Fury IntelliBeam always maintains the appropriate level of output for the task at hand. Its precision-machined reflector features a micro-textured reflective coating that creates a far-reaching beam with a bright central area and enough surrounds light for ideal situational awareness.
The Fury IntelliBeam's high-strength knurled aerospace aluminum body and tail-cap are Mil-Spec hard anodized for extreme resistance to abrasion and corrosion while providing a secure grip.
---
About SureFire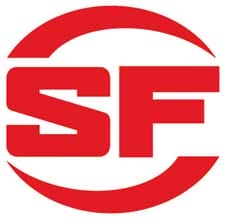 Located in Fountain Valley, California, SureFire, LLC is the leading manufacturer of suppressors, high-performance flashlights, weapon-mounted lights, and other tactical equipment for those who go in harm's way, or anyone who demands the ultimate in quality, innovation, and performance. SureFire illumination tools are used by more SWAT teams and elite special operations forces than any other brand. SureFire is an ISO 9001:2008-certified company.