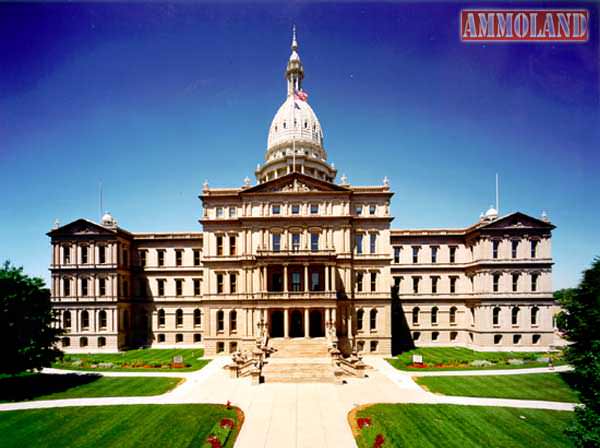 Fairfax, VA -(AmmoLand.com)- A majority of the Air Gun Reclassification Package, which was signed into law in May, will take effect on July 1.
This will result in a number of changes directly impacting avid air gun enthusiasts, occasional plinkers, and sportsmen. It is important to understand the changes so you can take full advantage of the rights restored under this legislation, without falling astray of the law. Below are some of the primary changes that will take effect on July 1, 2015.
Most of the major air gun retailers and manufacturers will begin receiving and shipping orders to Michigan residents. Because Michigan law now differentiates between air guns and firearms, the legal barriers—which previously made it difficult to sell and ship many popular air guns to Michigan residents—have been lifted.
The Michigan Department of Natural Resources will now have authority to implement regulations allowing for the use of air guns for hunting purposes. Always check DNR regulations annually (minimum caliber or foot per second requirements) regarding the use of air guns for hunting.
Know the law regarding transportation of air guns. Some air guns will remain subject to Michigan's casing requirements. Any air gun that is being transported in a motor vehicle and is designed to shoot metallic BBs or pellets greater than .177 caliber will need to be: (1) taken down; (2) enclosed in a case; (3) carried in the trunk of the vehicle; or (4) inaccessible from the interior of the vehicle.
Know the law regarding possession of air guns in weapons free school zones. For purposes of Michigan's Weapons Free School Zone Act, air guns will be considered "weapons," and, therefore, will be subject to the same restrictions that apply to firearms.
Due to differing effective dates, the local government preemption provisions that were in Senate Bill 85 will not take effect until August 10, 2015.
About the NRA-ILA
Established in 1975, the Institute for Legislative Action (ILA) is the "lobbying" arm of the National Rifle Association of America. ILA is responsible for preserving the right of all law-abiding individuals in the legislative, political, and legal arenas, to purchase, possess and use firearms for legitimate purposes as guaranteed by the Second Amendment to the U.S. Constitution.
For more information, please visit: www.nra.org. Be sure to follow the NRA on Facebook at NRA on Facebook and Twitter @NRA.

The post Michigan: Air Gun Reclassification Package Goes Into Effect appeared first on AmmoLand.com.