Opinion
U.S.A. –-(Ammoland.com)- After six years as a charity, Modern American Shooting & Firearms (MASF) is closing their doors.
MASF was a nonprofit educational organization (501.c3) located in Northern Virginia that had the goal of making gun education accessible to all people regardless of their financial situation and ability to pay. MASF believed that everyone has the right to defend themselves and their family, and purchasing a gun is only the first step. The second phase is seeking out a reputable trainer.
The group helped train people in the proper mindset of carrying a firearm along with gun safety and shooting skills by bringing in top trainers at little to no cost to the student.
They also worked to spread the value of the Second Amendment and gun ownership. MASF was a big proponent of carrying a firearm every day once adequately trained.
According to MASF President Baraka James, they are retiring the charity to focus time on a once weekly podcast that on the Firearms Radio Network called Civilian Carry Radio.
According James believes he can use this method to spread the message better as to what it means to be a gun owner as well as the Second Amendment, gun safety, and overall firearms education. The show tackles these issues from a civilian's point of view.
Co-Hosting the Civilian Carry Radio podcast is Allen Sams, Vice President of MASF and competitive shooter Karie Thomas who sits on the MASF Board Of Directors. Former guest of the podcast includes former Army Ranger sniper Ryan Cleckner, the former winner of Top Shot season four Chris Cheng, and Green Ops owner and Director Of Training Mike Green.
The board members of MASF were also all volunteers. They felt that it had reached a point where the charity was demanding more of their time than they were able to give. The individual members of the board will continue to spread the message of responsible gun ownership through various other avenues.
MASF transferred all cash and other assets to another firearms charity called the Firearms Training Alliance (FTA) which is ran by Rob Tackett of TacStrike Steel, Critical Carry Firearms and formerly of Practical Firearms Training. The FTA hopes to carry out a very similar mission to what MASF was doing for over the past six years.
Tackett saw what he describes as a vast generational gap when it comes to firearms and firearms ownership explaining how some of his friend's kids that are in their 20s have never even held a gun. He attributes this to parents not knowing how to teach their kids about firearms. The FTA intends to overcome this deficit by offering free gun classes to parents in their children.
The parent's class will focus on how to take their children to the range, being safe with kids and firearms, and how to coach their kids on shooting and handling a gun. The child's class will consist of The Firearms Training Alliance instructors teaching the children how to manage and how to shoot a firearm safely.
Tackett is a former Marine who has been a firearms instructor since 1997 when he was instructing under Pat Goodale. He went on to work as a lead instructor for a private military contractor teaching weapons handling and close quarters combat applications. Tackett then moved back to Virginia to instruct various law enforcement agencies on tactical applications. He was the author of the first VA DCJS Tactical Rifle Program. After taking several more overseas assignments, Tackett returned to Virginia to stay close to his family.
Baraka James mentioned a long list of people and companies he would like thank in his Youtube farewell address including Magpul, Ammoland, and all the members that made MASF a success.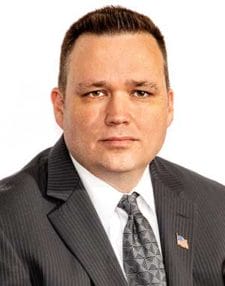 Civilian Carry Radio Links
About John Crump
John is a NRA instructor and a constitutional activist. He is the former CEO of Veritas Firearms, LLC and is the co-host of The Patriot News Podcast which can be found at www.blogtalkradio.com/patriotnews. John has written extensively on the patriot movement including 3%'ers, Oath Keepers, and Militias. In addition to the Patriot movement, John has written about firearms, interviewed people of all walks of life, and on the Constitution. John lives in Northern Virginia with his wife and sons and is currently working on a book on the history of the patriot movement and can be followed on Twitter at @crumpyss or at www.crumpy.com.