Leftover NJ Deer & Turkey Permits Available Tuesday, October 5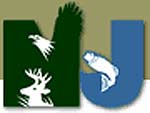 Trenton, NJ –-(Ammoland.com)- The NJ DEP Division of Fish and Wildlife reminds hunters that all leftover and unclaimed Fall Turkey Permits and all Deer Permits will become available for sale on Tuesday, October 5 at 10:00 a.m. Permits will be available until the permit quota is reached or the season ends, whichever comes first.
Permits can be purchased at all license agents or online. Hunters are reminded that permits purchased online will take 7 – 10 business days for delivery. Hunters do have the option of paying for express delivery.
Fall Turkey Permit lottery award winners have until Sunday, October 3 to claim their permit(s). Permits that remain unclaimed will be made available on October 5. The fall turkey season is only open in Turkey Hunting Areas 1- 5, 8, 9, 11 and 20 – 22.
A list of permit availability for deer and turkey permit seasons can be found at www.wildlifelicense.com/nj/ALS/unit_report.php .
Reminder: In order to harvest a buck during the Permit Bow, Permit Shotgun or Permit Muzzleloader seasons, you must purchase an Antlered Buck Permit for each season in which you would like to harvest a buck. Each Antlered Buck Permit is $28.00 for adults and $12.00 for youths and is in addition to the regular antlerless deer permit.
NOTE: If you purchase an Antlerless Permit PRIOR to the start of the season, and wish to harvest a buck, you must purchase the Antlered Buck Permit by the dates indicated below. You cannot purchase the Antlered Buck Permit once the season has begun if you have already purchased an antlerless permit for that season.
Antlered Buck Permits must be purchased by the following deadlines:
Antlered Buck Permit – Bow – October 30, 2010
Antlered Buck Permit – Muzzleloader – November 29, 2010
Antlered Buck Permit – Shotgun – December 15, 2010
Please see the 2010 Hunting Digest below for more details.
Hunters are also reminded that Turkey Hunting Areas and Deer Management Zones are NOT the same. It is the hunter's responsibility to know in what zone/area and season he/she wants to hunt. Hunters are urged to review their permit before leaving the license agent or completing the online transaction. Once the online transaction is completed or a permit fee is paid for and the buyer leaves the store there will be no returns, exchanges or refunds. There are no exceptions.
New Jersey 2010-2011 Hunting & Trapping Regulations
For more information visit the Hunting and Trapping Permit Information page at http:/www.njfishandwildlife.com/permit_info.htm on the division's website.
The post Leftover NJ Deer & Turkey Permits Available appeared first on AmmoLand.com.