Tennessee – -(Ammoland.com)- In January 2018, Tennessee Firearms Association invited the Leadership Institute, a nationally recognized conservative nonprofit that provide training for conservatives, to help teach TFA's candidate training school.
Leadership Institute has shared with TFA that it is bringing a 2 day youth training course to Tennessee in April and has asked us to encourage people who may be interested into considering this opportunity. TFA would encourage those who would like to become more active in TFA and in the conservative movement in general to consider this opportunity.
This opportunity is offered solely by Leadership Institute:
On April 7th and 8th, the Leadership Institute will host the Youth Leadership School (YLS) in Nashville, Tennessee.
The YLS is a comprehensive, two-day training which teaches young conservatives and libertarians how to be more effective activists and win for candidates and causes of their choice.
You will learn to:
• Organize large numbers of volunteers and voters for your candidates and causes
• Increase the size and effectiveness of your groups
• Host speaker events
• Develop eye-catching signs and literature to attract others to your cause
• Gain earned media coverage for events
• Implement activism projects you can use immediately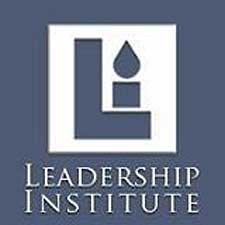 The Youth Leadership School opens doors to numerous career opportunities as well! The Leadership Institute is hiring graduates of this training as interns and field representatives. Countless campaigns have used YLS graduates to lead their youth efforts, including Senator Ted Cruz, Senator Rand Paul, and President Donald Trump. This training goes all the way back to Ronald Reagan's Youth Director, Morton Blackwell.
Registration for the YLS is only $30 per student. Your registration fee includes course materials, breakfast, lunch, and dinner for both days, hotel housing for those traveling over an hour to attend, and up to $100 in gas reimbursement for those traveling with 3 or more students in their car. If you have questions regarding the cost of attending a YLS please contact John Sullivan, Leadership Institute, at 703-647-2000.
Upon graduation you will be entering the ranks of elite activists who have shaped the conservative movement for decades. This school will provide you with all of the tactics and techniques to win for the candidate or cause of your choice and launch your political career. I look forward to seeing you at our Youth Leadership School on April 7th and 8th 2018.
Please find the link to register : https://www.leadershipinstitute.org/Training/school.cfm?schoolID=38039
TFA encourages those who are interested to take advantage of this opportunity and to contact John Sullivan, Leadership Institute, at 703-647-2000 for more information.
John Harris
Tennessee Firearms Association
Executive Director

Joining and supporting TFA is an investment in the fight to restore our constitutional rights and to fight against politicians who are willing to sell their votes and your rights to whichever business interest gives them the most money!
TFA Website: www.tennesseefirearms.com
TFA PAC: www.tfalac.org
Facebook TFA Page: www.facebook.com/Tennfirearms/
Facebook TFA Group: www.facebook.com/groups/TennesseeFirearms/
Twitter: @Tennfirearms