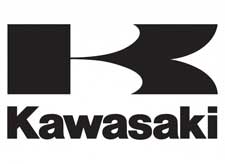 IRVINE, Calif. – -(Ammoland.com)- Kawasaki Motors Corp., U.S.A. is pleased to announce that, effective August 24, 2015, John Rathyen has been promoted to Regional Sales Director – East Region.
John joined KMC in 2002 and most recently served as Senior District Manager in the New York/New Jersey/Philadelphia area.
He has over 25 years of experience in the motorsports industry, including managing a large metro-area dealership in New Jersey.
John will report to Anthony Kestler, National Sales Director.
ABOUT KAWASAKI
Kawasaki Heavy Industries, Ltd. (KHI) started full-scale production of motorcycles over a half century ago. The first Kawasaki motorcycle engine was designed based on technical know-how garnered from the development and production of aircraft engines, and our entry into the motorcycle industry was driven by Kawasaki's constant effort to develop new technologies. Numerous new Kawasaki models introduced over the years have helped shape the market, and in the process have created enduring legends based on their unique engineering, speed, power, design and riding pleasure. In the future, Kawasaki's commitment to maintaining and furthering these strengths will surely give birth to new legends.
Kawasaki Motors Corp., U.S.A. (KMC) markets and distributes Kawasaki motorcycles, ATVs, side x sides, and Jet Ski® watercraft through a network of almost 1,200 independent retailers, with close to an additional 7,400 retailers specializing in general purpose engines. KMC and its affiliates employ nearly 3,100 people in the United States, with approximately 300 of them located at KMC's Irvine, California headquarters. www.kawasaki.com
The post Kawasaki Motors Promotes John Rathyen To Regional Sales Director – East Region appeared first on AmmoLand.com.