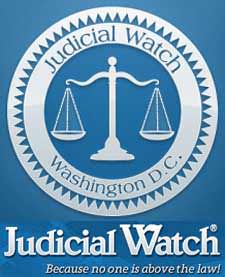 U.S.A. –-(Ammoland.com)- The U.S. Secret Service has lost thousands of agency computers, radios, cell phones, weapons, credentials and vehicles since Islamic terrorists executed the worst attack in U.S. history, records obtained by Judicial Watch show. The equipment was reported lost or stolen by the Secret Service, which claims to be one of the most elite law enforcement organizations in the world with responsibilities that include protecting, not only the president but also national and visiting foreign leaders as well as conducting criminal investigations.
Judicial Watch requested the records under the Freedom of Information Act (FOIA) almost a year ago as part of an ongoing investigation into the scandal-plagued Secret Service. The information was finally provided this month and it most certainly depicts behavior unbecoming of an elite law enforcement agency. Since 2001 dozens of weapons and pistols have gone missing, hundreds of agent badges and cell phones as well as scores of laptop and desktop computers and six agency motor vehicles. Labeled "lost and stolen assets" by the Secret Service, the records are broken down by year and type of equipment missing. Two categories are somewhat vague and neither includes records before 2009. One, titled "other equipment," reveals the loss of 793 items since 2009. The other, listed as "office equipment," shows the loss of 201 items during the same period.
The agency had an especially humiliating year in 2004 when 1,362 items were recorded as lost or stolen, the records show. Radio equipment led with 191 lost items in addition to 53 laptops, 53 desktop computers, 26 badges and 25 cell phones, among others. In 2002 the Secret Service lost 1,179 items, including a disturbing number of weapons (69) and badges (40). Keep in mind that was the year following the 9/11 terrorist attacks! In 2014 the agency reported 1,032 items lost or stolen, among them hundreds of pieces of information technology equipment, 142 cell phones and a motor vehicle. In 2010 the records list 1,001 disappeared items, including dozens of badges, computers and cell phones. Some of the categories are too general and don't offer specific descriptions of the equipment, but enough information is provided in the records to illustrate the severity of the negligence. Except for 2013 the Secret Service has lost more than 100 information technology items every year since 2009. For the portion of 2016 that's been reported, the agency has already lost eight badges. In 2015 it was 18 and in 2014 it lost 25 badges.
The Secret Service has been rocked by several scandals in the last few years, including one that Judicial Watch uncovered last summer. Known as "Operation Moonlight" and "Operation Moonshine," agents were covertly redeployed from the White House compound to protect a close friend of the agency's then director during a dispute with a neighbor. Judicial Watch obtained government records containing details of the illicit operation, which occurred under former Secret Service Director Mark Sullivan. His good friend and administrative assistant at the time, Lisa Chopey, was embroiled in a discord with a neighbor in her rural community of La Plata, Maryland and the Secret Service surreptitiously redeployed agents assigned to guard the White House to protect Chopey and conduct undercover surveillance of the problematic neighbor.
Other Secret Service transgressions have made headlines in the last few years. Besides drunken agents plowing a government vehicle into a White House security gate, a dozen agents brought prostitutes to their hotel rooms during a 2012 world leaders' summit attended by President Obama. A mainstream news outlet called the incident a debauchery that caused an uproar and surprised many who previously regarded Secret Service agents as a highly disciplined force of dark sunglasses, earpieces and unreadable facial expressions. The Secret Service suffered another major blow when a psychologically disturbed man with a knife jumped over the White House fence and ran across the North Lawn, into the executive mansion and to the entrance of the East Room. Last year a drone flew over the White House and landed in an area that's supposed to be secure. The device was described as a quadcopter drone and the Secret Service told media outlets that it crash-landed in a tree on the southeast side of the complex around 3 a.m.
About Judicial Watch
Judicial Watch, Inc., a conservative, non-partisan educational foundation, promotes transparency, accountability and integrity in government, politics and the law. Through its educational endeavors, Judicial Watch advocates high standards of ethics and morality in our nation's public life and seeks to ensure that political and judicial officials do not abuse the powers entrusted to them by the American people. Judicial Watch fulfills its educational mission through litigation, investigations, and public outreach.
For more information, visit: www.JudicialWatch.org.