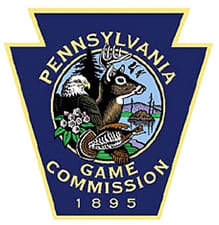 USA -(Ammoland.com)- In many parts of Pennsylvania, black bears may be hunted and harvested by properly licensed hunters during all or a portion of the firearms deer season.
But areas that last year were open to concurrent deer and bear hunting might not be open again this year, and areas that last year had no extended bear season within the firearms deer season this year might have one.
All extended bear seasons can easily be found in the 2016-17 Pennsylvania Hunting & Trapping Digest, which is available online and usually is issued to hunters at the time they buy their licenses.
If using a paper copy of the digest, be sure it is current for the existing 2016-17 license year.
In 2016-17, the extended bear season has been eliminated in Wildlife Management Unit 3A, which is north of U.S. Route 6 in McKean, Potter, Tioga and Bradford counties.
Additionally, an extended bear season has been added in Wildlife Management Unit 1B, which includes Erie County and parts of Warren, Venango and Crawford counties.
This season, which runs from Nov. 30 to Dec. 3, was established to prevent further expansion of bears into the western portion of WMU 1B, where the potential for bear-human conflicts is high.
To participate in the extended bear season, hunters need a general license and a bear license.
A general license costs $20.90 for resident adults and $101.90 for nonresident adults, and a bear license costs $16.90 for residents and $36.90 for nonresidents.
Both licenses must be in possession while hunting deer and bears concurrently, and all deer and bears must be tagged and reported as required by law and explained in the 2016-17 Pennsylvania Hunting & Trapping Digest.
Extended bear seasons are opened in the following WMUs:
WMUs 2B, 5B, 5C and 5D – Nov. 28 to Dec. 10
WMUs 3B, 3C and 3D – Nov. 28 to Dec. 3
WMUs 1B, 2C, 4B, 4C, 4D and 4E – Nov. 30 to Dec. 3