New Jersey – -(Ammoland.com)- At a recent "gun safety" announcement, Governor Murphy, Senate President Stephen Sweeney, and Attorney General Gurbir Grewal launched a full scale attack on the right of law-abiding citizens to defend themselves with a firearm outside the home, otherwise known as right to carry.
Murphy announced an intention to reverse Governor Christie's executive order allowing those facing serious threats to qualify for a handgun carry permit, and to challenge any federal action on right to carry reciprocity.
Association of New Jersey Rifle and Pistol Clubs Executive Director Scott Bach slammed the move.
"The U.S. Supreme Court has repeatedly held that police have no duty to protect individual citizens, which means you're on your own in an emergency. It is an outrage that the same government that abandons its duty to keep us safe is also working to prevent us from protecting ourselves. Governor Murphy will have the blood of more innocents like Carol Bowne on his hands."

Bach continued, "New Jersey is going to have to be dragged, kicking and screaming, into legal recognition of the right to defend yourself outside the home. Association of New Jersey Rifle and Pistol Clubs is more than happy to oblige and will be at the forefront of the movement to restore this fundamental right."
Please forward this article to every gun owner you know, and if you don't already receive alerts from Association of New Jersey Rifle and Pistol Clubs please subscribe to our free email alerts for the latest Second Amendment breaking news and action alerts.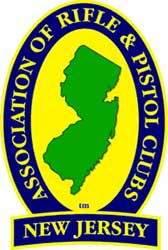 About Association of New Jersey Rifle & Pistol Clubs: The Association of New Jersey Rifle and Pistol Clubs, Inc. is the official NRA State Association in New Jersey. Our mission is to implement all of the programs and activities at the state level that the NRA does at the national level. This mission includes the following: To support and defend the constitutional rights of the people to keep and bear arms. To take immediate action against any legislation at the local, state and federal level that would infringe upon these rights. Visit: www.anjrpc.org