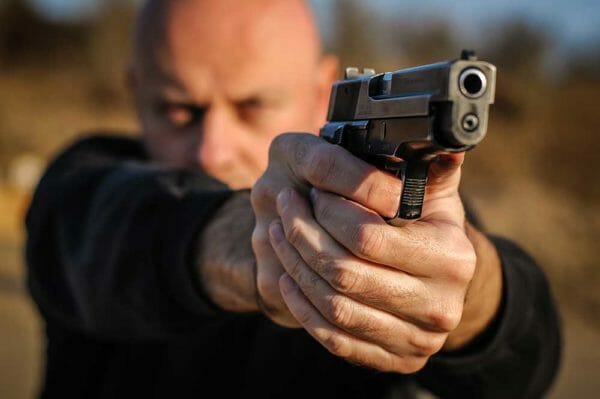 Covington, Georgia – A Newton County, Georgia, inmate worker who escaped custody on Thursday afternoon has been apprehended with the help of a local resident.
Tyler Morgan, 36, was working at the Covington Police Department facility when he stole an unmarked gray Ford Crown Victoria patrol car and made his way toward Brown Bridge Road. Witnesses saw more than a dozen law enforcement vehicles in pursuit of Morgan, who was eventually caught in the Oak Hill area near Hwy. 212 in west Newton County.
According to the Newton County Sheriff's Office, a resident saw Morgan at an undisclosed location and held him at gunpoint until law enforcement arrived. He was then taken into custody without incident. Morgan was incarcerated for probation violation, originally for burglary, and was booked on Jan. 27, 2023. He now faces additional charges of Theft by Taking and Escape.
The Sheriff's Office expressed gratitude to the GSP, Henry County PD, and Covington PD for their assistance in the search and to the community for getting involved and helping catch Morgan.
This incident highlights the growing occurrences of law-abiding citizens having to assist police in apprehending suspects. The resident who held Morgan at gunpoint until law enforcement arrived played a crucial role in ensuring his swift recapture. This is just one example of how community involvement can help law enforcement keep our neighborhoods safe.
However, law-abiding citizens should continue to be very cautious before deciding to get involved in assisting law enforcement.
The incident also underscores the adverse effects of the defund the police movement. Defunding the police has resulted in a reduction in police resources, making it more difficult for law enforcement to respond to emergencies quickly and efficiently. This, in turn, has placed more pressure on citizens to take matters into their own hands to protect themselves and their communities.
Police play a vital role in ensuring public safety. Defunding the police is not the answer; instead, we need to invest in law enforcement personnel and support our officers so that they have the resources they need to protect our communities.