USA – -(AmmoLand.com)- Sig Sauer P320 is not just a pistol – it is a truly modular platform. It allows users to customize their weapon for the task at hand – from everyday carry to competition ready race gun.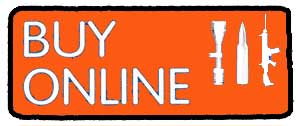 The modifications are not permanent and all revolve around the unique Fire Control Unit. It is the core of your firearm. All other parts can be changed and modified, giving you endless possibilities. And we think that we just made the most comfortable grip for P320. Mirzon Enhanced Grip Module For SIG P320 model provides an improved ergonomics and updated look.
Mirzon Enhanced Grip Module For SIG P320 Over-Molded Rubber Panels
Rubber back-strap and finger grooves to improve grip and comfort. The Enhanced Grip Module features over-molded rubber panels in the back and the front of the grip. It improves the grip without compromising comfort.
Mirzon Enhanced Grip Module For SIG P320 Functional Beaver-Tail
A beaver-tail that hugs the shooting hand to stabilize the hold. The downward angle of the beaver-tail is designed to wrap around the shooting hand instead of going away from it – it helps the shooter stabilize the pistol.
The Mirzon Enhanced Grip Module For SIG P320 features:
Over-molded rubber panels to enhance grip and comfort
Upgraded beaver tail
Trigger guard serrations
Frame serrations
Compatible with all standard holsters
Compatible with factory X5 grip weight and magazine well
Compatible with Gen 1 and Gen 2 slide lock levers
Compatible with all P320 and P250 models except for Sub-Compacts
Accepts the 17-rd Gen 2 magazines and 21-rd magazines
You can pre-order the Mirzon Enhanced Grip Module For SIG P320 online at Rainier Arms at a discounted price.