U.S.A. –-(Ammoland.com)- At this year's SCTP National Championships, athletes from 31 states competed in the 2019 SCTP All-State Championship Competition in skeet, trap, and sporting clays.
To compete in the All-State Competition athletes had to attend their SCTP State Championship event(s) and attend the 2019 SCTP National Championships in Marengo, OH.
The top 5 athletes (in each discipline from their state shoot) that attended the 2019 SCTP National Championships had their scores counted towards their "All-State Team" score for that discipline! Each SCTP All-State athlete had their individual team/squad scores shot at nationals used for their "All-State Team" score. The top 5 athletes were selected across all age divisions and categories in grades 12 and under.
SCTP is honored to recognize the following SCTP All-State Winners for 2019
TRAP 1st Place
Woodrow Glazer, 200
Ian Wheatcraft, 193
Tanner Thompson, 195
Max Bunning, 199
Nathan Schultz, 191
SKEET 1st Place
Thomas Keeshan Princeton, 195
Maclane Heinen Pella, 196
Dominick Ver Meer, 198
Jaydon Biles, 191
Hunter Block, 193
SPORTING CLAYS 1st Place
Aaron Copelan, 174
Rennie Wilson III, 183
Camryn McCraney, 159
Mitchell Kent, 174
Nash Sinclair, 177
We are looking forward to having even more states represented in the 2020 SCTP All-State Competition at the 2020 SCTP National Championships July 11-18.
Congratulations again to all our 2019 SCTP All-State Program Winners.
---
About the Scholastic Shooting Sports Foundation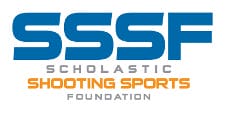 The Scholastic Shooting Sports Foundation (SSSF) is 501(c)(3) public charity responsible for all aspects of the Scholastic Clay Target Program (SCTP) and Scholastic Action Shooting Program (SASP) across the United States. SCTP and SASP are youth development programs in which adult coaches and other volunteers use shooting sports to teach and to demonstrate sportsmanship, responsibility, honesty, ethics, integrity, teamwork, and other positive life skills.
For more information about SSSF, visit www.sssfonline.org
The post Congratulations to the SCTP 2019 National Championship All-State Winners appeared first on AmmoLand.com.