U.S.A. –-(Ammoland.com)- Premium ammunition manufacturer Ammo Incorporated has announced Chevalier Advertising & Public Relations as its official agency of record. This partnership combines Ammo Incorporated's high-impact spirit with Chevalier's 60-plus years of experience in public relations, advertising and marketing within the shooting, hunting, and outdoors industries.
In its new role as Ammo Incorporated's agency of record, Chevalier Advertising will assist with brand strategy, media buying, and public relations directed towards the shooting, tactical, and law enforcement markets. This includes event planning, coordinating media samples, as well as writing and distributing press releases.
Ammo Incorporated's current lines include Jesse James Ammunition, OPS One Precise Shot defensive loads, STREAK Visual Ammunition, and /stelTH/ Subsonic ammunition.
"Ammo Incorporated is elevating ammunition to a new level with real innovation and precision manufacturing practices," said Aaron Lisech, Chevalier Advertising Account Executive. "It's going to be an exciting year."

"Chevalier Advertising has the skills and tools to meet the demand our company is creating," said Jay Grdina, CMO of Ammo, Inc. "We know they will perform as well as our ammunition does."
---
About Chevalier Advertising, Marketing & Public Relations: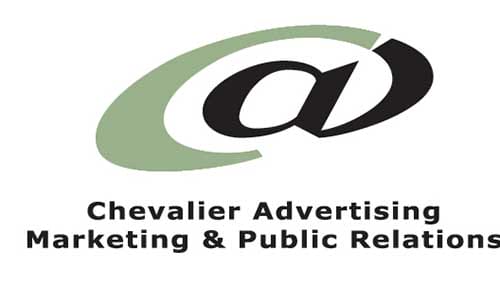 Located in Lake Oswego, Oregon, Chevalier is a premier full service advertising, marketing and public relations agency specializing in the marketing of hunting, outdoors, shooting, and law enforcement products.
For more information, contact: Chevalier Advertising, Marketing & Public Relations, One Centerpointe Dr., Suite 550, Lake Oswego, OR 97035, 503.639.9190,