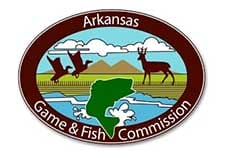 Arkansas -(Ammoland.com)- The Arkansas Game and Fish Commission is seeking public input on the draft 2015 Arkansas Wildlife Action Plan.
The comment period will close September 11, 2015.
Congress charged each state with developing a wildlife action plan, which provides an essential foundation for the future of wildlife conservation and an opportunity for state, federal agencies and other conservation partners to fit together individual and coordinated roles in conservation efforts across the state.
The AWAP, authored by teams of wildlife professionals representing public agencies and private organizations, was approved by the U.S. Fish and Wildlife Service in 2007. An approved plan is a requirement for participation in the State Wildlife Grants program, which has provided over $10 million for species and habitat conservation in Arkansas since 2001. State Wildlife Grants fund projects to implement the conservation actions and research priorities identified in the Plan.
The U.S. Fish and Wildlife Service requires that the Plan be reviewed and updated every 10 years to ensure that the information remains relevant. For the last several years, AGFC biologists and conservation partners have been hard at work reviewing the status of Arkansas' species of greatest conservation need and their habitats. The list of SGCN has been updated, as well as information associated with each SGCN, including threats, conservation actions, and habitat associations.
The revised AWAP identifies 377 SGCN and describes 37 terrestrial habitats and 18 aquatic habitats that are critical to the conservation to these SGCN.
For more information, or to provide comments on the AWAP, contact Allison Fowler, wildlife diversity program coordinator, at allison.fowler@agfc.ar.gov.
The post Arkansas GFC Seeking Input on Wildlife Action Plan appeared first on AmmoLand.com.