Arizona Game And Fish Commission To Meet Dec. 3-4 In Phoenix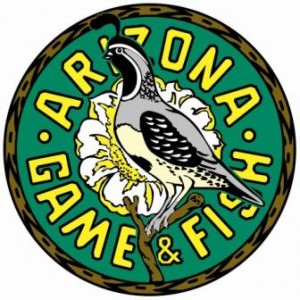 PHOENIX, AZ – -(Ammoland.com)- The next Arizona Game and Fish Commission meeting will be held on Friday, Dec. 3 and Saturday, Dec. 4 at the Game and Fish Department headquarters at 5000 W. Carefree Highway in Phoenix (1.5 miles west of I-17).
The meeting begins with an executive session at 8 a.m. Friday morning, followed by the public meeting.
Items on Friday's agenda include updates on the department's activities related to legislative affairs, the nongame program, education and outreach, wildlife recreation and law enforcement. In addition, the commission will hear eight license revocation cases involving violations of the Game and Fish codes, and will consider several consent agenda items.
On Saturday, the meeting begins at 8 a.m. Saturday's agenda items include a presentation on the department's chronic wasting disease surveillance and response plan, as well as consideration of commission orders for pronghorn, elk and population management hunts for the 2011 hunting season. The commission orders establish seasons and season dates, bag and possession limits, permit numbers or authorized limits, and open areas for the respective 2011 fall hunting season. The commission will also consider a request to amend agreements the department has with wildlife conservation organizations for special big game license tag sales.
In addition, a briefing on the Mexican wolf reintroduction program will be provided, and the commission may provide guidance on the program.
The public can view the meeting any of three ways: (1) attending the meeting in person in Phoenix; (2) viewing it via video stream at any of six Game and Fish regional offices; or, (3) viewing it over the Web at www.azgfd.gov/commissioncam.
Those wishing to submit "blue slips" to present oral comment during the meeting must do so either at the Phoenix meeting or at any of the regional Game and Fish offices (Pinetop, Flagstaff, Kingman, Yuma, Tucson and Mesa). For office addresses and contact information, visit www.azgfd.gov/offices.
The Game and Fish Commission is comprised of five members (serving staggered five-year terms) appointed by the Governor and confirmed by the Senate. No more than one commissioner may be from any one county. No more than three may be from the same political party.
The commission is the policy-setting board overseeing the Arizona Game and Fish Department. Since its inception in 1929, this organizational structure has served as a buffer for the best interests of science-driven wildlife conservation during eight decades of back-and-forth political change.
For a complete meeting agenda or to learn more about the Game and Fish Commission, visit www.azgfd.gov/commission.
The post Arizona Game And Fish Commission To Meet Dec. 3-4 In Phoenix appeared first on AmmoLand.com.