Fort Wayne, IN –-(Ammoland.com)- Alchemy Custom Weaponry (ACW), maker of handcrafted 1911s designed by master gunsmith Rob Schauland, is pleased to be working with FMR Unique Armory in France.
FMR Unique Armory, based in Paris, has recently become an authorized dealer of Alchemy Custom Weaponry. The prestigious gun store and range, known in Paris for carrying the finest firearms in France, will be stocking Alchemy 1911s. The traditional 1911 styling cues of ACW pistols combined with the elite gunsmith fit and finish were deciding factors in adopting the ACW line for their discerning customers who appreciate quality American-made 1911 style pistols. To learn more about FMR Unique, visit their website at http://armureriefmr.com/.
"We are very excited to be able to share these exceptional pistols with customers around the world," says Rob Bianchin, CEO and Founder of ACW's parent company Cabot Guns. "FMR Unique has a reputation for offering an elite selection of firearms to their discerning clientele, and we are honored that they have chosen to include ACW in that lineup."
The ACW 1911s are loaded with special features and custom designed enhancements directly from founder Rob Schauland. Schauland's 30-year career focusing on the 1911 has resulted in fine tuned gunsmithing skills, which are evident in the superb blending elements in his creations. He continues to offer elite features that take the 1911 platform to the next level.
For more information about Alchemy Custom Weaponry, visit www.alchemy1911.com. For press inquiries contact Monica Arnold at pr@blueaugust.com.
Follow us on social media at Facebook.com/Alchemy-Custom-Weaponry.
---
About Alchemy Custom Weaponry: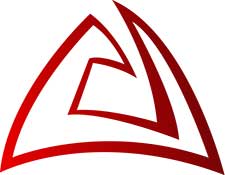 Rob Schauland, the founder and chief architect of Alchemy Custom Weaponry, is a world class gunsmith whose outstanding body of work and pedigree in the realm of handcrafted, custom firearms have earned him a devoted and loyal following.
One of the top 1911 experts in the field, his faithful yet innovative redesign and painstaking reproduction of the John Browning classic have resulted in a set of handmade, hand-fit guns that are every bit as precise and reliable as they are stunning.
A master of Old World Craftsmanship, Schauland's artisanship is a prime example of American exceptionalism at its finest and is matched only by his superior work ethic, dedication to perfecting his craft, and adherence to uncompromising standards.
Alchemy Custom Weaponry is a division of Cabot Gun Co, LLC.