Alternative Sites To Be Considered For The Northern Arizona Shooting Facility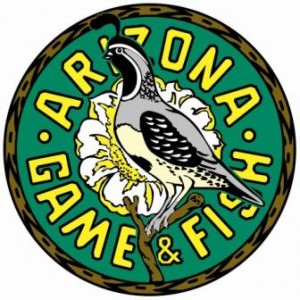 Phoenix, AZ – -(AmmoLand.com)-The Arizona Game and Fish Department has surveyed 13 alternative sites for consideration along with the Willard Springs site for the establishment of a public shooting range in northern Arizona.
The Arizona Game and Fish Commission directed the department in March to produce a list of potential alternative approaches due to a multi-year timeline forecast by the Coconino National Forest to complete a land exchange for the Willard Springs site.
Since that commission directive, the department has surveyed new and previously evaluated sites for the much-needed shooting range in the Flagstaff region. Alternate site selection has been in coordination with private property owners, the Coconino National Forest, the current forest grazing permittee at Willard Springs, representatives of the Hopi Tribe, Camp Navajo and representatives from the Munds Park Community. The department is continuing to look at other alternative approaches prior to the commission's June meeting in Phoenix.
To assist the selection process, the Department hired an independent firm to survey potential users for their opinions on, and demand for, a public outdoor shooting range in the northern Arizona region. The study entailed a telephone survey of hunting license holders from the Flagstaff area, a list of supporters who attended previous public meetings regarding this range proposal, and local law enforcement agencies. Survey questions included the distance/time they are willing to travel, past and future shooting participation, and preferred capabilities of the proposed range.
Click on the links below for survey results.
The complete list of viable alternative approaches will be presented at the commission meeting scheduled for June 26-27. That meeting will be held in Phoenix at the Arizona Game and Fish Department headquarters at 5000 W. Carefree Highway. However, the meeting may be viewed at any of the six regional offices by video conference. The public can offer comment remotely via blue slips during the appropriate agenda item. For a list of department offices, visit www.azgfd.gov/offices.
Flagstaff is the largest city in Arizona without a public shooting facility, forcing recreational shooters to use makeshift areas, such as cinder pits in the forest, and causing law enforcement personnel to travel to other cities with shooting ranges for training.