Game lands in Centre, Perry counties to grow.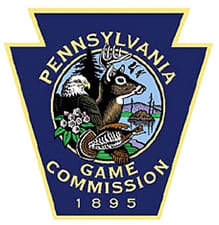 Pennsylvania  -(Ammoland.com)- The Pennsylvania Board of Game Commissioners today approved the acquisition of parcels that would add nearly 300 acres to the State Game Lands system.
The larger acquisition – the purchase of three tracts totaling about 231 acres in Howard Township, Centre County – represents land adjacent to State Game Lands 323. The tracts also adjoin federal land known as the Foster Joseph Sayers Dam property, which is managed by the Game Commission under an agreement with the U.S. Army Corps of Engineers.
The tracts are being offered for sale by Joshua and Vivian First. The option price is $325,000 lump sum to be paid with escrowed funds from a prior land exchange on State Game Lands 176 with the Pennsylvania State University, and will require review and approval from the U.S. Fish and Wildlife Service.
The transaction is contingent upon transfer to the Game Commission, for no consideration, of easements on the property currently held by Pennsylvania Department of Conservation and Natural Resources.
The three tracts are located in an area known as the Lower Bald Eagle Valley Region of Centre County and are forested with a mix of pole-stage northern hardwoods creating early successional forest habitat. Access to this property is through State Game Lands 323.
The second set of tracts approved for acquisition are adjacent to State Game Lands 88 in Saville Township, Perry County.
The Sarah W. Fritz Estate is offering for sale three tracts totaling about 63.5 acres. The option price is $150,000 to be paid from the Game Fund. The tracts are comprised of a mostly mature stand of oak and hickory forest. The terrain primarily is steep and rocky.
Two of the tracts, one about 34.5 acres and the other about 2.5 acres, fill an indenture into State Game Lands 88 and provide access from state Route 74. The 2.5-acre parcel will provide new access into a portion of State Game Lands 88 located at a manageable, lower elevation on the south side of Tuscarora Mountain. The third tract, of about 26.5 acres, partially fills in another indenture, and access is from the existing State Game Lands 88.
The post Acquisitions to Add Nearly 300 Acres to Pennsylvania Game Lands appeared first on AmmoLand.com.