Arizona –  -(Ammoland.com)- American Civil Liberties Union (ACLU) expressed gratitude for a $1 million donation from the co-founders of Lyft, the ride-share service. The money came in reference to president Trump's efforts to control dangerous terrorism-hotbed immigration into the United States.
ACLU's glossy national magazine STAND for Passionate Guardians of Individual Rights and Liberties pointed out one of Lyft's issues, that background checks are flawed and unreliable.
Speaking of Lyft policy, "The company consistently advocates for fair hiring practices regarding background checks." Apparently, "traditional processes often create inequitable practices that block it from hiring potentially great talent."

Joseph Okpaku, the VP of government affairs for Lyft said, "We quickly uncovered an institutional bias in favor of background checks that both rely on fingerprints and also look indefinitely into an applicant's past. We've taken a stand against reliance on fingerprint-based checks that have repeatedly proven to be biased and inaccurate."
This is actually quite a stunning revelation.
Fingerprint-based background checks are, "proven to be biased and inaccurate."
So far, dumping background checks because they're that bad hasn't made it into the national eye. The American Civil Liberties Union was bold to publish this in their magazine. Will they stand up for this when it comes to the Bill of Rights? Or just for a million-dollar donor having trouble hiring "great talent," which essentially means cab drivers, with criminal records in their past.
---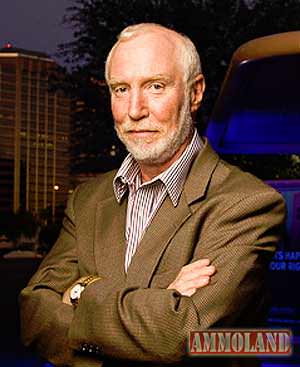 About GunLaws.com:
Scottsdale, Ariz.-based Bloomfield Press, founded in 1988, is the largest publisher and distributor of gun-law books in the country. Our website, gunlaws.com, features a free national directory to gun laws and relevant contacts in all states and federally, along with our unique line of related books and DVDs. "After Your Shoot" for media review is available on request, call 800-707-4020. Our authors are available for interview, call to schedule. Call for cogent positions on gun issues, informed analysis on proposed laws, talk radio that lights up the switchboard, fact sheets and position papers. As we always say, "It doesn't make sense to own a gun and not know the rules." Visit:www.gunlaws.com