MANSFIELD, TEXAS –-(Ammoland.com)- Experience thermal imaging technology like never before with intuitive Accolade thermal binoculars from Pulsar! With four available models; XQ38 (PL77411), XQ50 (PL77412), XP38 (PL77413) and XP50 (PL77414), there's an Accolade for every scenario including hunting, law enforcement and personal security.
Delivering an entirely immersive thermal experience, Accolade thermal binoculars feature a dual eyepiece configuration that is comfortable and reduced eye fatigue during long observation periods. A 384×288 (XQ models) or 640×480 (XP models) sensor with 50hz refresh rates sends detailed thermal images up to 1,475 yards away to a 640×480 AMOLED display.
Accolades also enjoy the same user-friendly features as Helion models, such as Wifi remote view and onboard video recording. Accolade thermal binoculars come standard with battery pack, battery pack charging kit, USB cable, hand strap, lens cleaning cloth and carrying case.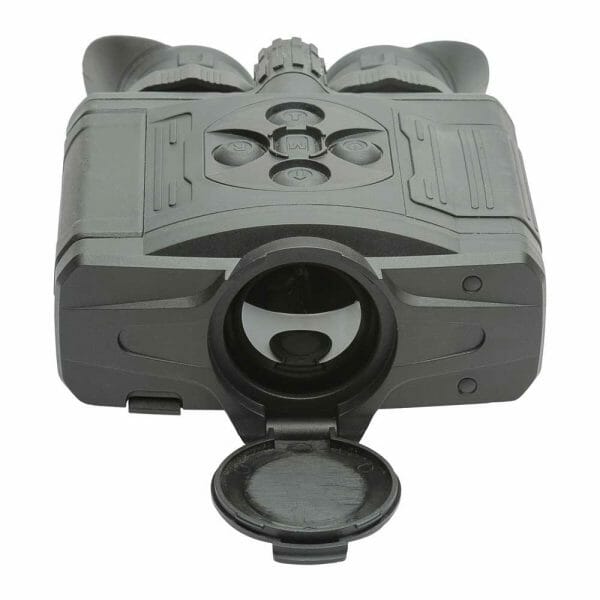 Visit Facebook, Twitter, Instagram and YouTube to learn more about Pulsar® products.
---
About Pulsar
Every Pulsar device is designed, manufactured and tested to ensure demanding professionals receive the most reliable, most advanced thermal and digital night vision performance the industry has to offer. The result of Pulsar's commitment to industry-leading excellence is consistent world-class quality, precision engineering, seamless device operation and cutting-edge proprietary software. Pulsar produces an array of advanced optical devices designed for law enforcement, security, home defense and hunting applications, including thermal imaging and digital night vision monoculars and riflescopes, night vision binoculars and goggles, rangefinders, IR flashlights and related accessories. To learn more about Pulsar, visit www.pulsarnv.com. For media requests related to Pulsar, please email mediarelations@pulsarnv.com or call 817-225-0310.