BURLINGTON, WI –-(Ammoland.com)- The May 24-28, 2018 SCTP JODC was a huge success seeing 25 athletes and 7 coaches from 17 states across the country! This joint venture between the SCTP and USA Shooting is designed to grow and feed the pipeline for the US National & Junior Teams as well as introducing a new clay target discipline to many athletes that have never tried it.
The 5-day athlete camp and 7-day coach camp is dedicated to the learning of the International Clay Target disciplines of International Skeet and Olympic Bunker Trap. Athletes and coaches all stay at the Olympic Training Center in Colorado Springs, CO and travel each day to the International Shooting Park located on the Ft. Carson military base.
Athletes are immersed in a training regiment, taught the basic skills of their disciplines and presented with discussions from current National team members, coaches and staff. Lance Bade and Joe Buffa headed up the camp's lead coaches for the week.
The athletes and coaches were also treated to a field trip to the "Cave of the Winds", a local attraction and camp favorite visited by thousands each and every year!
"Over the years, we have seen hundreds of athletes and coaches attend the Junior Olympic Development Camps or JODC's" said Tom Wondrash, SCTP National Director. "These camps have been very influential in developing and promoting the international shooting disciplines as well as providing a clearer path for our athletes wanting to make the SCTP National Team and possibly a US National Team!"
Currently, approximately 75% of the athletes on the US National JR. team have come up through the SCTP. Opportunities like this have been the platform of what the SCTP stands for.
---
About Scholastic Shooting Sports Foundation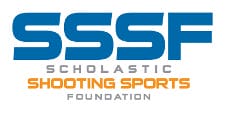 The Scholastic Shooting Sports Foundation (SSSF) is 501(c)(3) public charity responsible for all aspects of the Scholastic Clay Target Program (SCTP) and Scholastic Action Shooting Program (SASP) across the United States. SCTP and SASP are youth development programs in which adult coaches and other volunteers use shooting sports to teach and to demonstrate sportsmanship, responsibility, honesty, ethics, integrity, teamwork, and other positive life skills. SCTP was developed as a program of the National Shooting Sports Foundation (NSSF) until the SSSF was created in 2007 to operate the SCTP. In 2012, SSSF created the SASP and became the managing foundation of both programs.