Championship competition, side events, and special appearances highlight weeklong event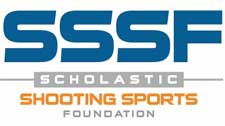 San Antonio, TX -(AmmoLand.com)- Plans are being finalized for the 2015 Scholastic Clay Target Program (SCTP) and Scholastic Pistol Program (SPP) National Team Championships, and registrations to date promise another record-setting competition.
This year's July 13-18 event at the World Shooting and Recreational Complex (WSRC) in Sparta, Illinois will be the tenth annual national championships for SCTP and the third for SPP. With over two weeks of registration remaining, sign-ups are already well ahead of the record-setting 2014 totals. Close to 3,700 SCTP registrations for skeet, trap, and sporting clays events have been completed to date, with about 4,000 total expected. Registrations are on track for these student athletes to shoot about one million clay targets!
In 2014, SPP hosted 326 student athletes, and this year's registrations have already passed that mark, with a number of action-pistol teams still to sign up.
In addition to the anticipated 2600-plus athletes competing with SCTP and SPP teams, at least 10,000 coaches, family members, supporters, and vendors are expected to be on the WSRC grounds for the event.
Shooters will enjoy a full week of championship competition, plus several side events, shooting clinics, and exhibitions by professional shooters. Many industry vendors will open their doors for a unique shopping experience for attendees. Special appearances planned include:
Larry and Brenda Potterfield – The Potterfields, founders and owners of MidwayUSA, have been generous benefactors of SCTP and SPP, and having the opportunity to meet them at Nationals has always been a highlight for athletes. The Potterfields will attend Nationals and participate in a meet-and-greet with attendees, as well as watch the competition and do some shooting with student athletes.
Vincent Hancock – The two-time Olympic gold medalist in men's skeet, two-time World Champion, and former SCTP athlete will spend three days at the National Championships, interacting with the attendees and even shooting skeet with them.
Shane Coley – Captain of Team GLOCK, former member of the prestigious U.S. Army Marksmanship Unit, and USPSA Junior World Champion, Shane Coley will present two pistol-shooting clinics during Nationals.
Dave Miller – Shotgun Product Manager for CZ-USA and a popular exhibition shooter, Miller recently set a Guinness World Record for the most clay targets broken in one hour, an astonishing 3,653. Miller will conduct shooting demonstrations and be on hand with CZ-USA during the week.
A total of $468,000 in endowment funds will be on the line at the National Championships. The Scholastic Shooting Sports Foundation, which administers both SCTP and SPP, will contribute the funds to teams' endowment accounts at the MidwayUSA Foundation. Teams can then receive a portion of the funds in their accounts each year to pay for registration fees, uniforms, ammunition, and other expenses.
More information about the 2015 SCTP – SPP National Team Championships is available in the event program, found at bitly.com/SSSF-Program.
About SSSF
The Scholastic Shooting Sports Foundation (SSSF) is responsible for all aspects of the Scholastic Clay Target Program (SCTP) and Scholastic Pistol Program (SPP) across the United States. SCTP and SPP are youth development programs in which adult coaches and other volunteers use shooting sports to teach and to demonstrate sportsmanship, responsibility, honesty, ethics, integrity, teamwork, and other positive life skills. SCTP was developed as a program of the National Shooting Sports Foundation (NSSF) until the SSSF was created in 2007 to operate the SCTP. In 2012, SSSF created the SPP and became the managing foundation of both programs.
For more information about SSSF, visit www.SSSFOnline.org.