2010 World Championship Shooting Team Announced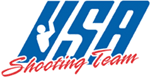 COLORADO SPRINGS, CO –-(Ammoland.com)- USA Shooting is proud to announce its 2010 ISSF World Shooting Championship team.
Members were selected through a variety of qualifying matches and will be traveling to Munich, Germany from 29 July to 11 August to compete against 2,500 plus shooters for not only glory, but the first Olympic quota slots awarded for the 2012 Games.
Shooters will participate in a variety of events of both Olympic and non-Olympic disciplines. Help the USA cheer on the following teams competing in Munich:
National Rifle Team: Matt Emmons, Jonathan Hall, SPC Joe Hein, SPC Matt Rawlings, SFC Eric Uptagrafft, SGT Michael McPhail, SFC Jason Parker, Stephen Goff, Tarl Kempley, Jamie Beyerle, Sandra Fong, Amy Sowash, Emily Caruso, Meghann Morrill, Sarah Scherer, Rhonda Bright, Reya Kempley, Kelly Tomasie.
National Junior Rifle Team: Dustin Chesebro, Dempster Christenson, Michael Kulbacki, Scott Franz, Michael Liuzza, Jimmie Cooper, Ryan Dunham-Bender, Michael Seery, Sharon Barazani, Denis Martin, Sarah Beard, Amanda Furrer, Janine Dutton.
National Pistol Team: SFC Daryl Szarenski, Brian Beaman, Jason Turner, SPC Brad Balsley, Emil Milev, Keith Sanderson, John Bickar, John Zurek, Teresa Meyer, Brenda Shinn, PO1 Sandra Uptagrafft, Elizabeth Callahan.
National Pistol Junior Team: Will Brown, Alexander Chichkov, Christopher Huddock, Christopher Nona, Matthew Pueppke, Hannah Lewis, Taylor Gallegos, Kathryn Kananen, Kylie Gagnon, and Lauren Brester.
National Shotgun Team: Dominic Grazioli, John Mullins, Jacob Turner, William Crawford, CPL Jeff Holguin, SSG Josh Richmond, Shawn Dulohery, SGT Vincent Hancock, Randal McLelland, Kimberly Rhode, Haley Dunn, Amber English, Corey Cogdell, SFC Terri DeWitt, Susan Sledge, Shari LeGate.
National Shotgun Junior Team: Matthew Gossett, Morgan Harbison, Casey Wallace, Kelcey Depatis, Derek Haldeman, Ian rupert, Thomas Bayer, BJ Blanchard, Jon Michael McGrath, Caitlin Connor, Ashley Carroll, Rachael Heiden, and Miranda Wilder.
The United States is heading to Germany with sights aligned and athletes primed. With the likes of Matt Emmons, Kim Rhode, Daryl Szarenski, Jamie Beyerle, Jeff Holguin, and nearly 90 other US athletes, the rest of the world better step up to the plate because we're coming not just to win, but dominate. For a preview of the action, check out the ISSF's Road to Munich. Keep by your computers from 29 July to 11 August and watch the action unfold live at ISSF's website. Watch for daily web postings at usashooting.org.
About USA Shooting:
USA Shooting, a 501c3 non-profit corporation, was chartered by the United States Olympic Committee as the National Governing Body for the sport of shooting in April 1995. USA Shooting's mission is to prepare American athletes to win Olympic medals, promote the shooting sports throughout the U.S. and govern the conduct of international shooting in the country. Check us out on the web at www.usashooting.org and on Twitter at twitter.com/USAShooting.