By Dean Weingarten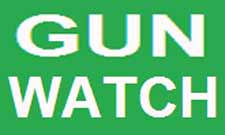 Arizona – -(Ammoland.com)-  Wisconsin was the second to the last state to pass a statute to provide for people to carry concealed weapons in public places.
The reform, long sought by legislative majorities in the state, had been thwarted by Democrat governor Jim Doyle, who had twisted arms and managed to change votes to defeat a two thirds majority override of his veto in 2004, and again in 2006.
A strong showing by Republicans in 2010 gained majorities in the House, the Senate, and captured the Governor's office.  In 2011, the legislature passed a reform bill approving shall issue permits and protecting open carry.  The law went into effect on 1 November, 2011.
A little over a year later, the state had issued over 144,000 permits.  With one month left in the second year, the state has issued  200,000 permits.   Wisconsin has a population of about 5,746,000 in 2013.  3.5% have concealed carry permits, which is near the national average for permits.   Wisconsin recognizes valid permits from other states.   Permits continue to be issued at a rate of between 500 and 1,000 per week.
Some of the strong points of the law that led to its rapid  acceptance include: multiple means of obtaining reasonable training required for the permit; a fee that many could afford, originally $50, but now dropped to $40 with the positive response to the permit; and  no requirement for fingerprints or a photograph, items that add considerably to the expense.
Added expense has a chilling effect on the number of people that apply for a permit.
©2013 by Dean Weingarten: Permission to share is granted when this notice is included.
About Dean Weingarten;
Dean Weingarten has been a peace officer, a military officer, was on the University of Wisconsin Pistol Team for four years, and was first certified to teach firearms safety in 1973.  He taught the Arizona concealed carry course for fifteen years until the goal of constitutional carry was attained. He has degrees in meteorology and mining engineering, and recently retired from the Department of Defense after a 30 year career in Army Research, Development, Testing, and Evaluation.
The post Wisconsin Concealed Carry Permits Exceed 200,000 Holders appeared first on AmmoLand.com.