Winners Announced in 2010 NRA Civil Rights Defense Fund's Second Amendment Essay Contest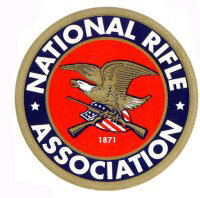 FAIRFAX, Va. –-(Ammoland.com)-The NRA Civil Rights Defense Fund has announced the winners of its annual Second Amendment essay contest, open to students in grades K-12, which celebrates the Second Amendment as an integral part of the Constitution and the Bill of Rights.
The theme for the essay was "The Second Amendment to the Constitution: Why it is important to our nation."
All students enrolled in an elementary, junior high, or high school during the 2010-2011 academic year who had not previously placed in the contest were eligible to enter. A total of 726 entries were submitted in the contest this year.
"You often see that an essay was a student's first introduction to the Second Amendment," said Skipp Galythly, NRA Assistant General Counsel. "It is great to see students looking into the Second Amendment, for the very first time and on their own without any preconceived notions, and making discoveries and conclusions as to its meaning."
Essays were judged on originality, scholarship and presentation. Prizes were awarded in two categories: senior (grades 10-12) and junior (grades nine and below). The first-place prize in each category was $1,000 in U.S. Savings Bonds, with $600 in savings bonds awarded for second place, $200 in savings bonds for third place, and $100 in savings bonds for honorable mentions.
In the senior category, first place went to 17-year-old Caleb Gibson of Lincoln, Montana, while Isabella Penola, 14, of Cooperstown, New York, won first place in the junior category. A complete list of winners follows.
"Selecting the winners is never easy. The top entries were so close in quality that we once again formed a committee to get a consensus as to winners," said Galythly. "The difference between honorable mention and first place can be negligible. On behalf of the Trustees of the Fund, I would like to thank all of the students who entered and we recognize the hard work that went into researching and writing these papers."
The deadline for students to enter the NRA Civil Rights Defense Fund's 2011 essay contest is December 1. A new electronic submission option has been planned to be introduced in this year's contest. For more information about the contest and how to enter, please visit www.nradefensefund.org/writingcontest.aspx.

NRA Second Amendment Essay Contest Winners
Senior Category
First Place: Caleb Gibson, age 17, Lincoln, MT
Second Place: Rosa Nguyen, age 17, West Warwick, RI
Third Place: Samuel Olm, age 17, Benicia, CA
Honorable Mention: Rasmeet Singh, age 16, Sterling Heights, MI
Junior Category
First Place: Isabella Penola, age 13, Cooperstown, NY
Second Place: Scott Ely, age 14, Byron Center, MI
Third Place: Yanna Gong, age 14, Eden Prairie, MN
Honorable Mention: Stephanie A. Mitchell, age13, Doylestown, PA
About:
Established in 1871, the National Rifle Association is America's oldest civil rights and sportsmen's group. Four million members strong, NRA continues its mission to uphold Second Amendment rights and to advocate enforcement of existing laws against violent offenders to reduce crime. The Association remains the nation's leader in firearm education and training for law-abiding gun owners, law enforcement and the military. Visit: www.nra.org
The post Winners Announced in 2010 NRA Civil Rights Defense Fund's Second Amendment Essay Contest appeared first on AmmoLand.com.