FORT SMITH, Ark. –-(Ammoland.com)- Walther Arms, Inc. is proud to announce a PPS M2 packages with a brand new Shield RMSc optic. The RMSc is a perfect fit for the slim profile of the PPS M2. The addition of the reflex mini sight enhances target acquisition while maintaining peripheral vision, yet allows the user to co-witness with factory iron sights. The RMSc is parallax free, and features a clear polymer optic lens that can withstand greater impact than products using glass optics. The PPS M2 slide is milled to accept the RMSc and also will include a cover plate should the user ever desire to remove the optic.
"Carry optics is a fast growing category and Walther is very excited to offer the PPS M2 equipped with the RMSc. The combination provides significant value with a slim factory milled slide topped with an exceptional optic. This pairing will be a perfect fit for the buyer looking for a concealable optic ready product." said Kevin Wilkerson, Marketing Manager of Fort Smith-based Walther Arms, Inc.

"The PPS M2 and the RMSc is an amazing pairing. As soon as we learned about the RMSc we knew we had to make an optic included version!" said Luke Thorkildsen, VP of Marketing & Product Development.
The MSRP is $699
For more on the PPS M2 visit here, and all Walther Arms social media outlets.
---
About Walther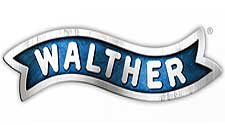 Walther is the premier provider of personal protection and recreational firearms of various calibers ranging from .22 to .45. With a vast devotion for continued innovation and customer focus in a fast growing industry, Walther Arms engineers products that are Built for Life. Follow and Subscribe to Walther Arms online, on Facebook, Instagram, Twitter, and Youtube.