MINNEAPOLIS, Minn. –-(Ammoland.com)- Viridian Weapon Technologies is pleased to announce that the first-ever Viridian Grip Laser for the new Springfield Armory 911 .380 pistol is now shipping. The laser sight is sold with select models of the Springfield Armory 911 (part numbers PG9109VG and PG9109SVG) and comes pre-installed on the gun. Available in green or red laser options, the Viridian Grip Laser can also be purchased separately as an add-on accessory for the Springfield Armory 911.
The Viridian Grip Laser boasts a simple yet intuitive design and activates automatically when the user grips the handgun. Delivering rapid target acquisition when it's needed most, the laser sight features a highly visible green or red laser, enhanced texturing and convenient constant-on and pulse modes. Like all Viridian laser sights, the Grip Laser includes an industry-best seven-year limited warranty.
Designed for everyday carry, the Springfield Armory 911 is compact, lightweight and measures 5.5 inches long and less than 4 inches high. Its snag-free profile is virtually undetectable under clothing, making it the perfect concealment pistol or backup gun. Featuring an ambidextrous safety, the 911 is crafted with 7075 T6 anodized hard-coat aluminum, the same material used in combat-ready firearms. It is also available with a brushed-satin, matte-finish stainless steel or black Nitride slide.
"We're extremely proud of our partnership with Springfield, and we look forward to getting this unique sighting solution into the hands of customers," said Viridian President and CEO Brian Hedeen. "We believe that law-abiding citizens everywhere should have access to the best tools, technologies and resources to effectively protect themselves and those around them. By developing the Viridian Grip Laser, we're giving customers an added level of reliability and life-saving power."
Information about Viridian Grip Lasers is available at Springfield-Armory.com/911-Series/. Additional details about Viridian's full lineup of weapon-mounted accessories can be found at ViridianWeaponTech.com.
---
About Viridian Weapon Technologies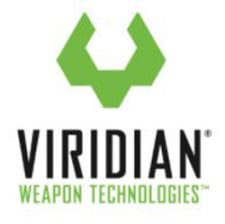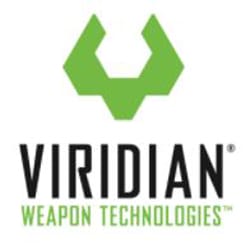 Headquartered in Minneapolis, Minnesota, Viridian Weapon Technologies is devoted to applying cutting-edge technology to design compact, powerful self-defense products for the civilian, military and law enforcement markets. Viridian® is the leader in weapon-mounted technology and responsible for a number of firearm innovations including green and red laser sights, LED weapon-mounted illuminators and several shooting accessories including the Tacloc® Holsters. Viridian products are designed and built in the USA. More information is available at www.ViridianWeaponTech.com.